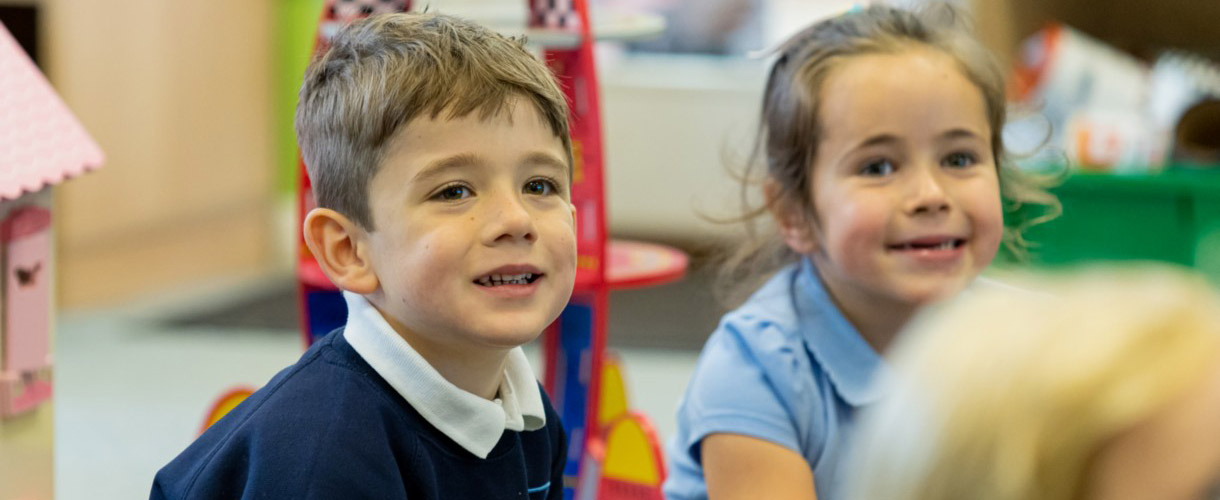 Welcome to Caterpillars Class
Teddy Bears Picnic
The Caterpillars invited their teddy bears into school for a picnic in the afternoon. They followed a set of instructions to make sandwiches and cakes for their teddy bears picnic. Unfortunately it rained in the afternoon so we had to have an indoor picnic, however, that did not stop the fun!
Roots to Food
Darren came to help us learn some more cooking skills. We made Mexican Chicken Fajitas and most of us thought they were delicious.
Keep Learning
We had a go at learning a new sport. Thank you to Boston Tennis Club for helping us learn some new tennis skills.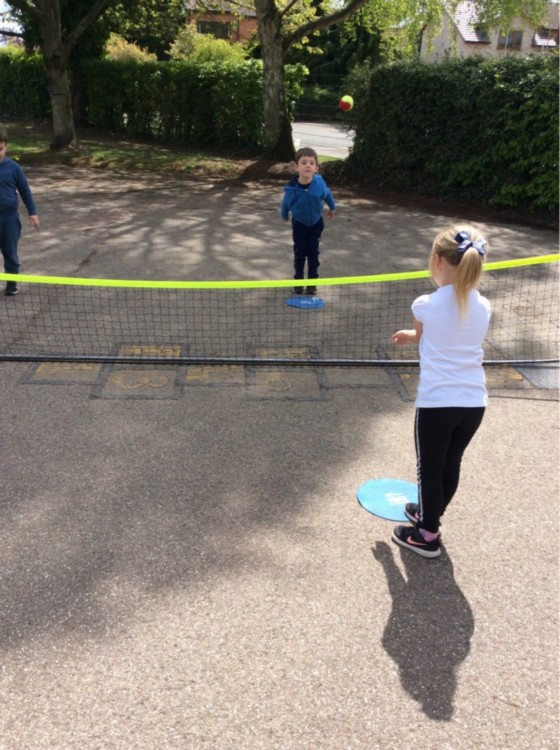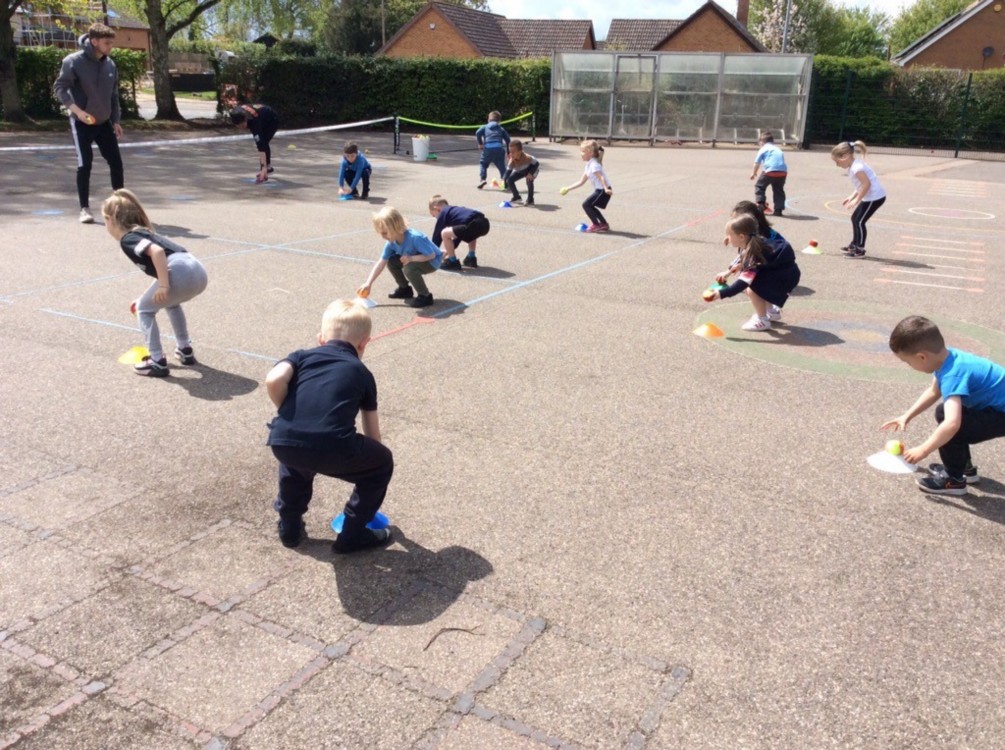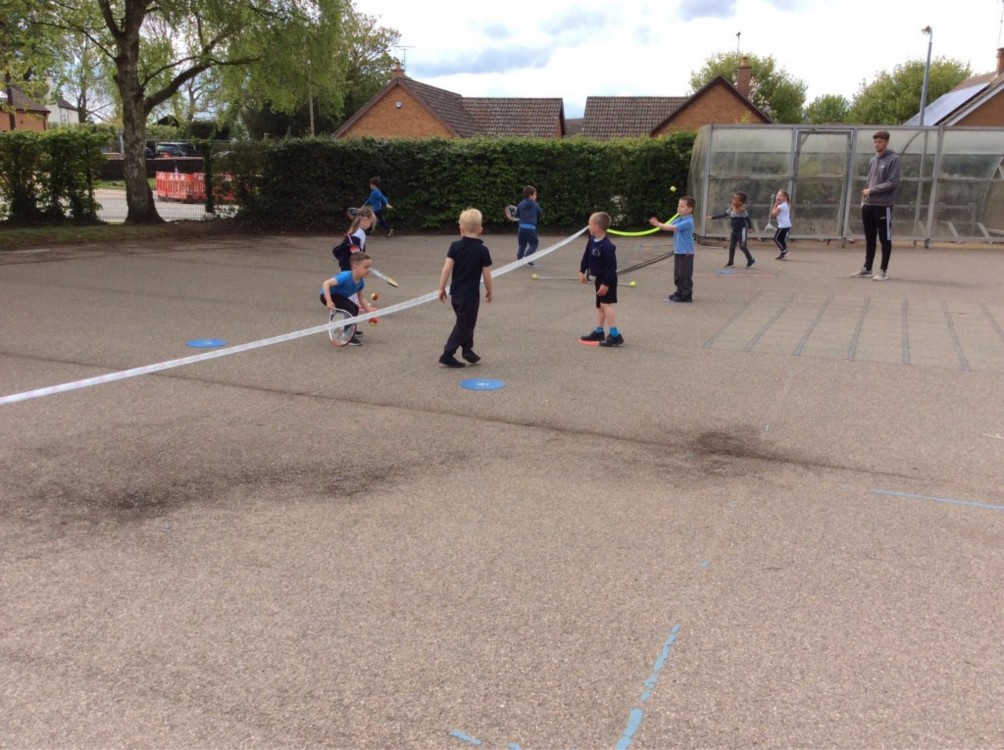 Be Mindful
We took part in a relaxing meditation session by Mrs Barrett for Well-being Week.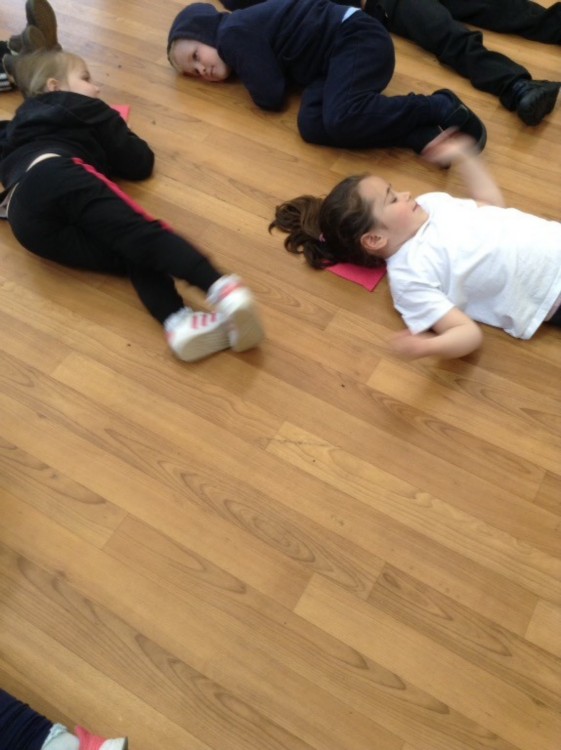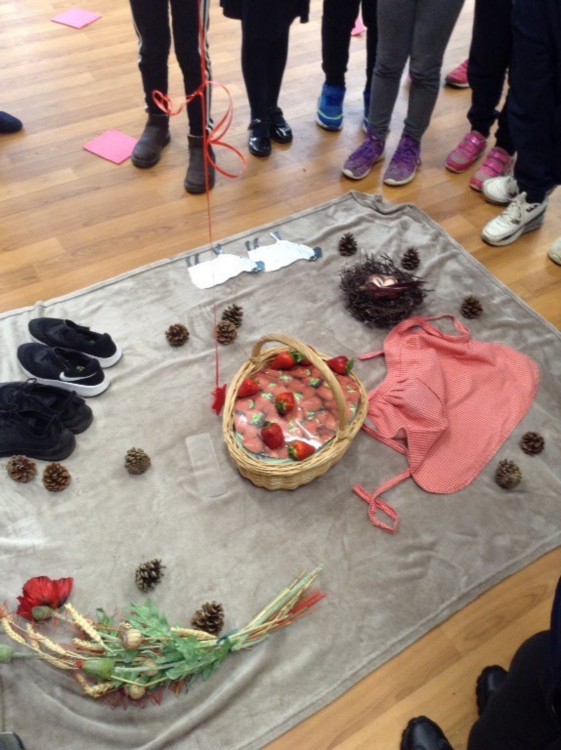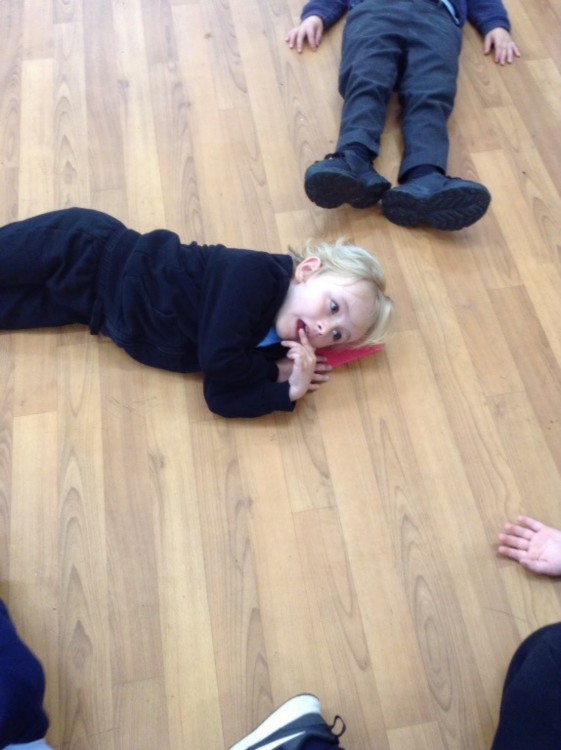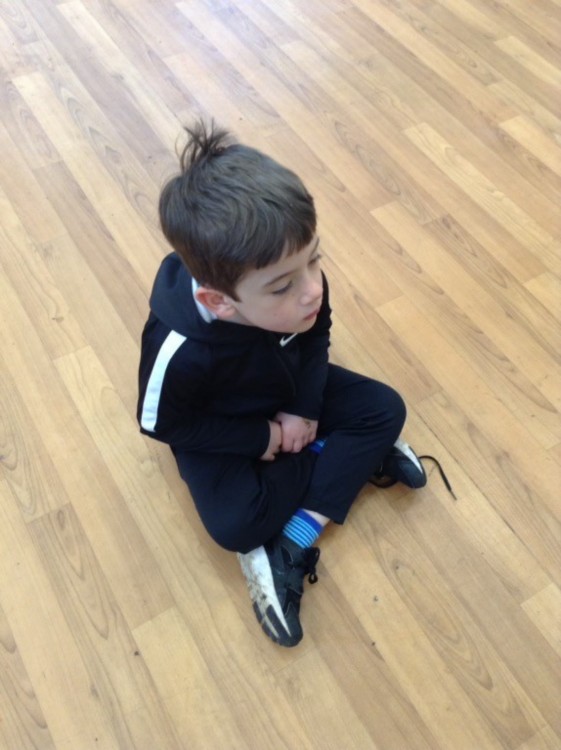 Ice Lollies
The Caterpillars had lots of fun following instructions when making their own ice lollies from scratch and enjoyed trying their creation. After tasting, the Caterpillars described their ice lollies as cold and crunchy.
Sarah Outen Adventure
Sarah Outen a British athlete and adventurer came into school. We pretended to go on our own adventure through the swamp, up the mountain and made a campfire. We pretended we were birds and had to catch our colourful worms and tie them to our stick. Next we had a chart with different things to find outside such as flowers, birds, and minibeasts. We had lots of fun working together on our adventure.
Summer Walk
Our topic this term is all about what can you see in summer? We went on a very windy walk around Lutton to see if we could find any signs of summer. We managed to find some signs of summer. These included seeing flowers and bees, hearing birds and aeroplanes and touching the grass.
Roots to Food
We had a go at making a Stromboli and got very sticky and messy! We had great fun warming the dough up in our hands, using a rolling pin and folding the dough to create our Stromboli. We then put it in the oven and had to wait for it to be cooked. The best bit was eating what we had made once it had cooled down.
Red Nose Day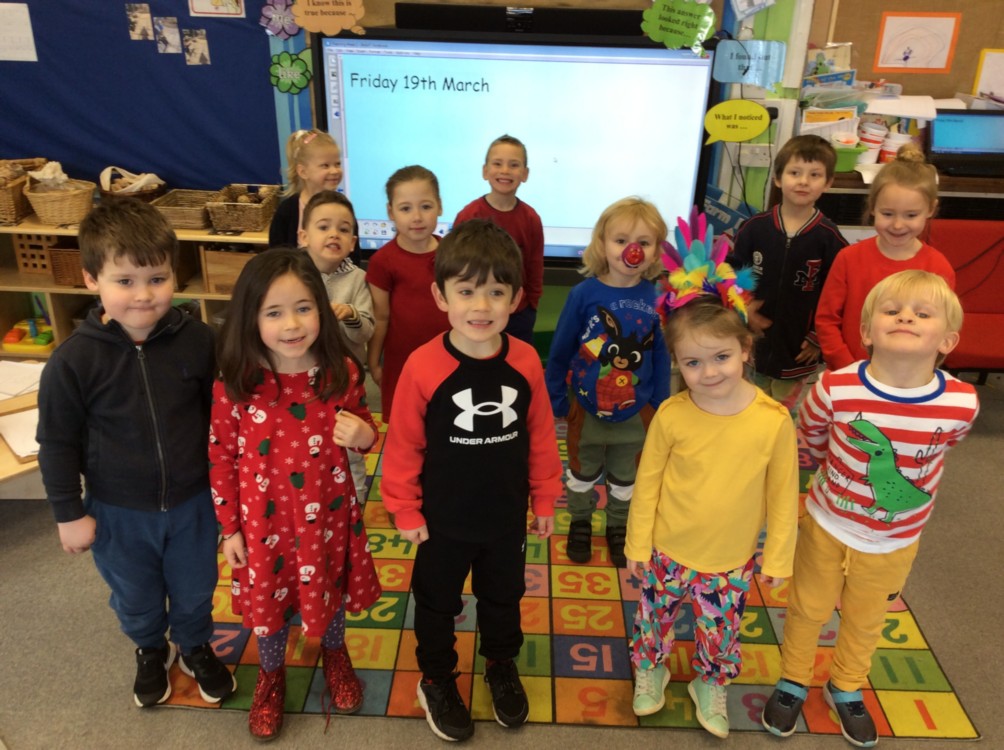 World Book Day
The children were excited to be able to dress up as a character from a book of their choice. Miss Clark was Supertato for the day and we had lots of fun activities throughout the day to complete. We listened to the story of Supertato and could use any fruit or vegetables we had in our house to help retell the story. Evil pea had escaped so we made a wanted poster to help find him. We thought of some great words to describe evil pea and put these onto our poster. We had a spot the difference game to complete and even made our own superheroes and villains.
Dreams and Monsters
We looked at the painting I and the Village by artist Marc Chagall. We responded to the painting in our own way and some painted their own dream painting. We thought about scary dreams and that these could have monsters in them. We created our own monsters and wrote descriptions about our monsters. We hope they don't scare you too much!
Space
First of all we thought about how we could go to space. We decided we needed a rocket to go, so the Caterpillars created their own rockets. We explored the sun and the children enjoyed dressing up in their summer clothes. Next we looked at how many planets there are and the names of these planets. We finished our space topic by exploring the stars. Some of the children enjoyed going out at night to see the stars in the night sky.
Constellations
The Caterpillars have been busy planning and creating their own constellations. They used anything they could find at home to create their masterpieces.
Virtual Pantomime
The children enjoyed watching the virtual pantomime of Cinderella and during the interval had the opportunity to eat lots of crisps, sweets and cake.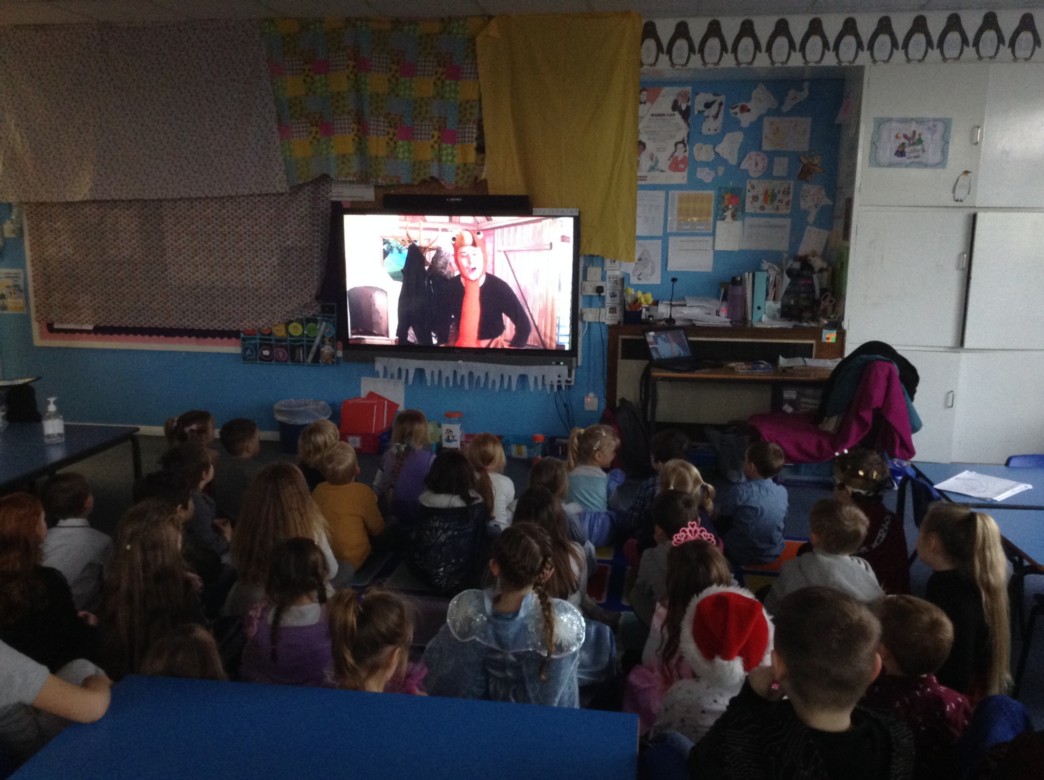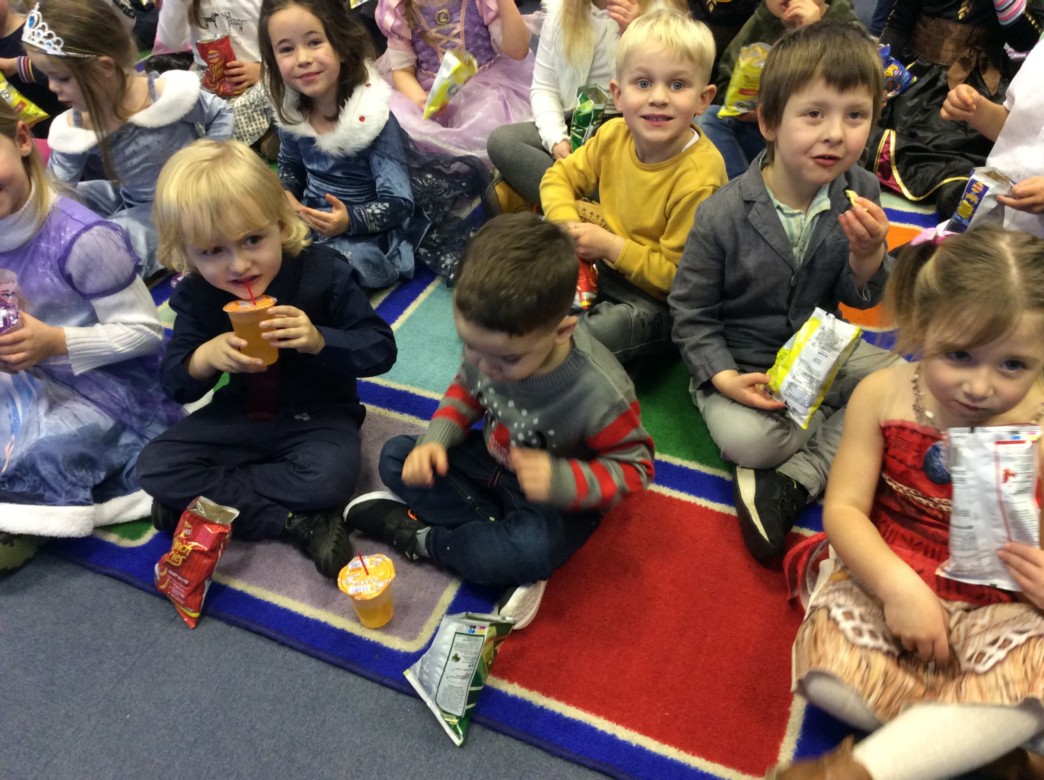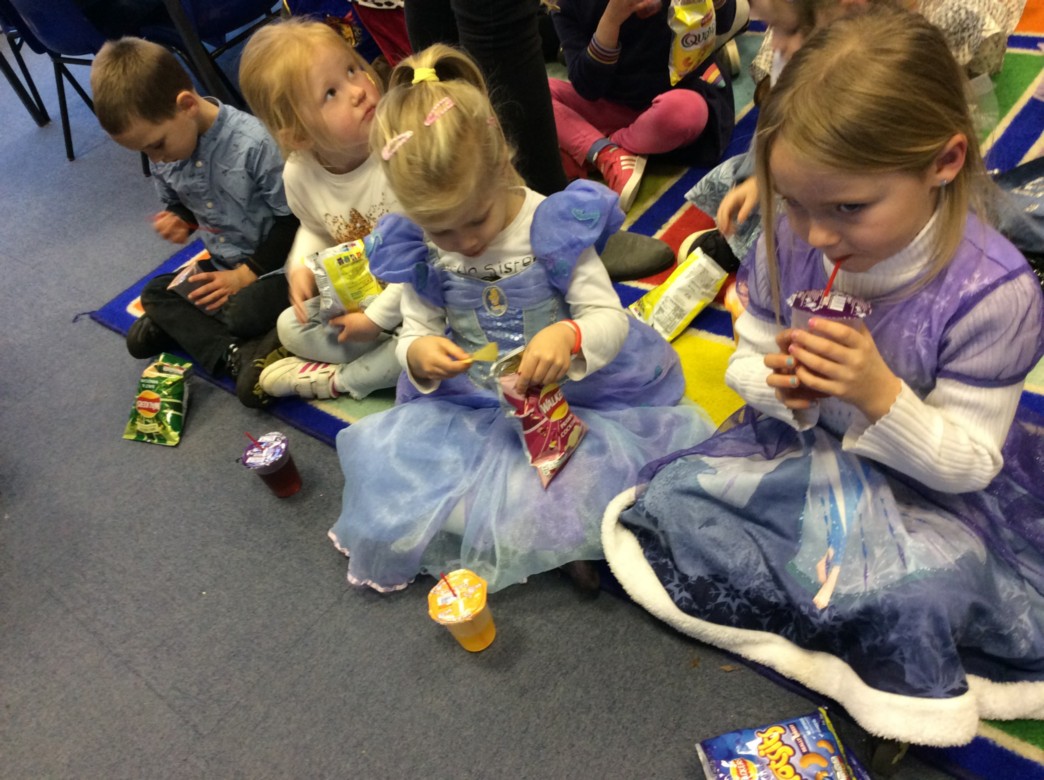 Children in Need
We loved raising money for Children in Need by dressing down for the day. Throughout the day we took part in different activities such as painting spots on Pudsey and making Pudsey ears to wear.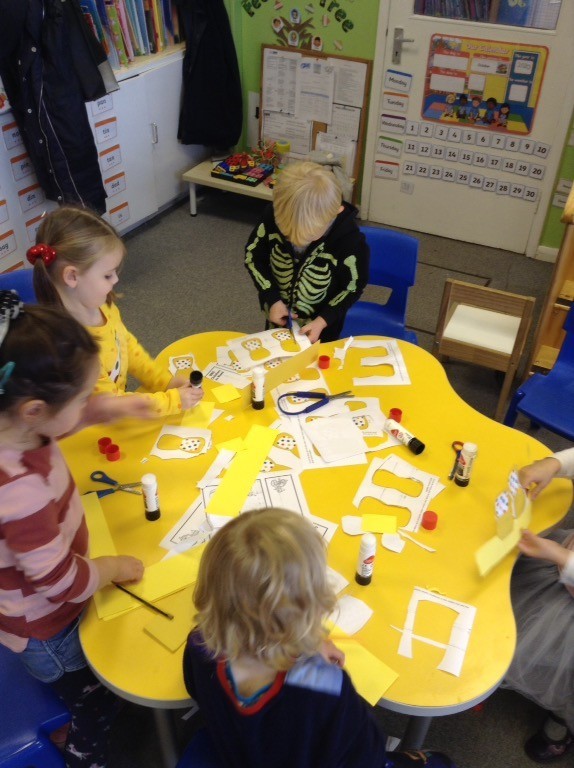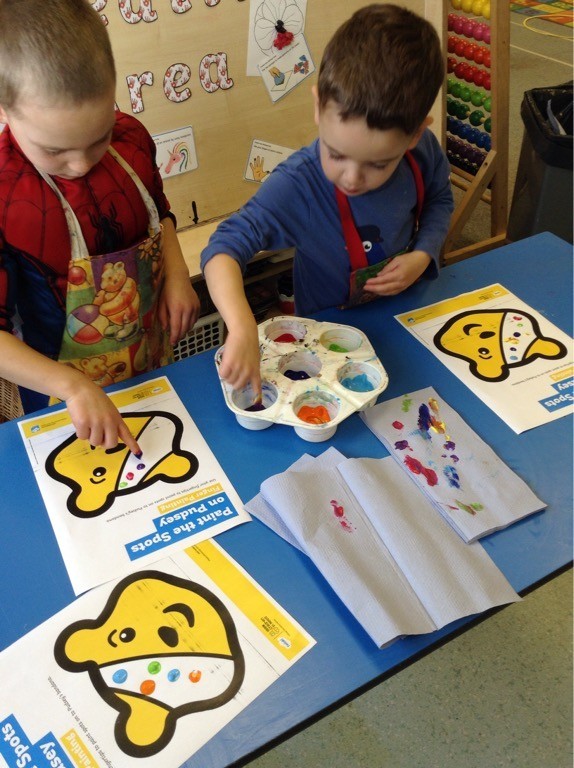 Diwali
We enjoyed learning about the festival of light, Diwali. We made diva lamps and drew rangoli patterns on the playground to celebrate.
Land Art
The children planned and created their own land art. They came up with their own ideas and made people, unicorns and a helicopter to name a few ideas. They also used the outdoor area to find their own resources.