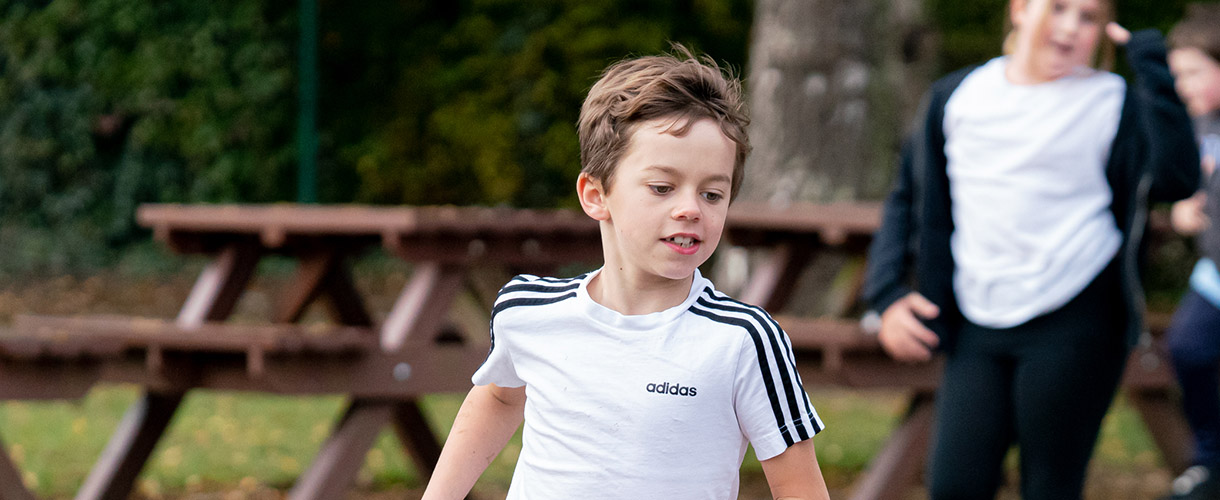 Welcome to Elephants Class
Dear Parents and Carers,
I would like to thank you for all you have done throughout this lockdown period for your child's education. The thought of online learning was daunting for all of us, however I have so enjoyed working with you all. Sharing all the highs and a few lows throughout this period with such a fantastic and dedicated group of parents has been an absolute privilege.
I am looking forward to continuing working with you for your child's education and am grateful for this time to get to know you all better.
Thank you again for all the help and support you have given me; the learning would not have happened without you.
With kindest regards,
Andrea Emeny
Science Investigations: What do carbonated drinks do to our bodies?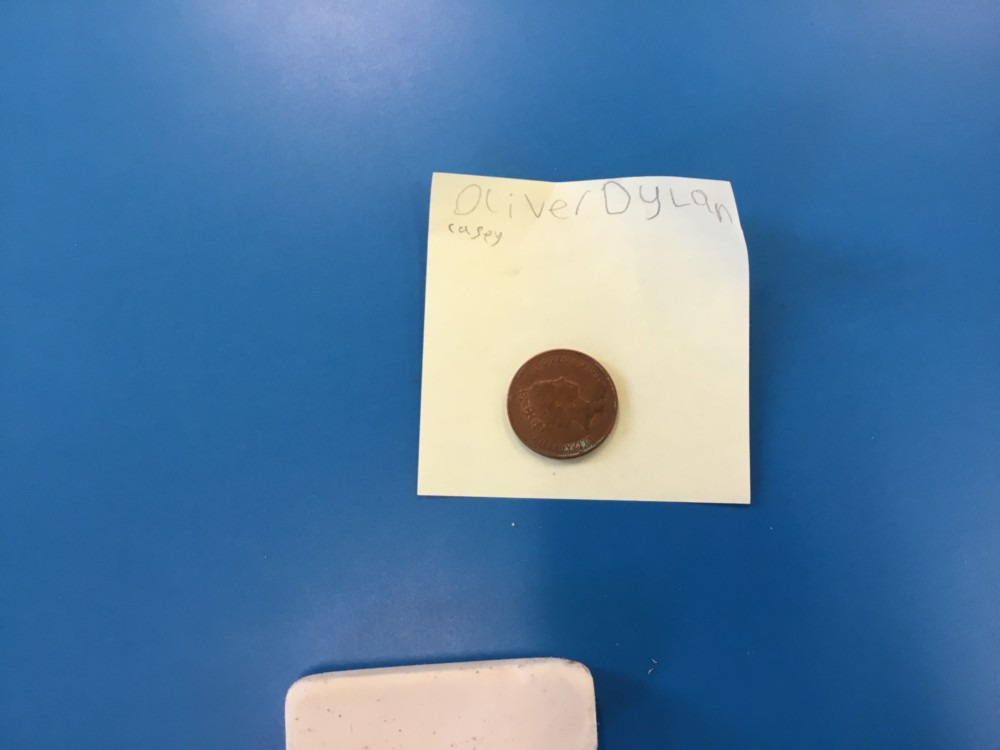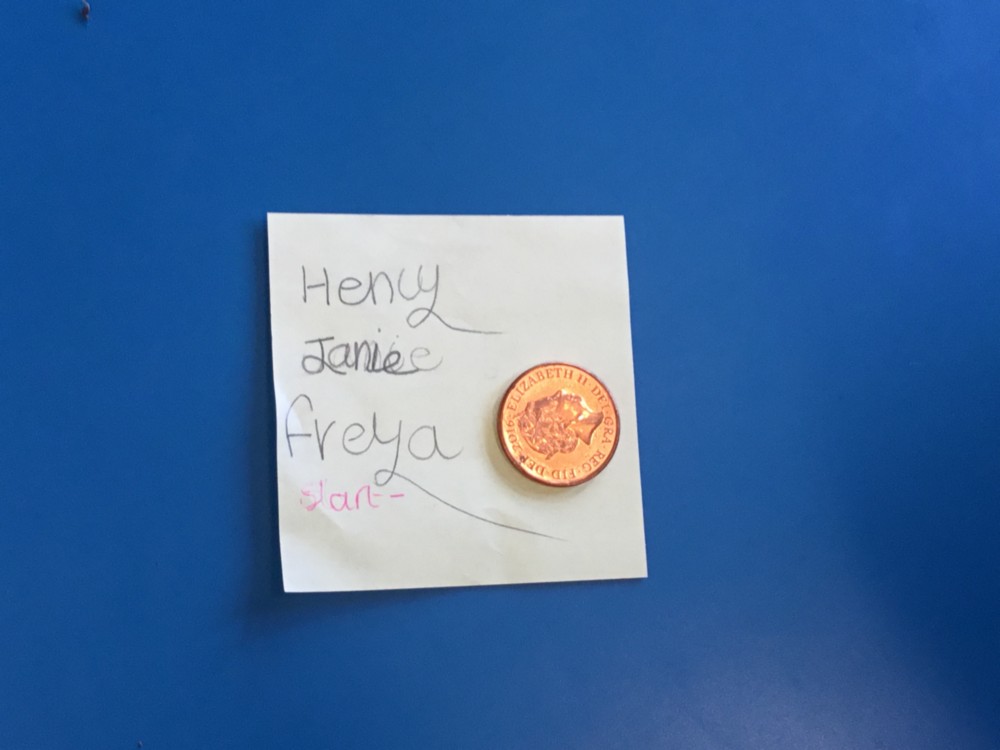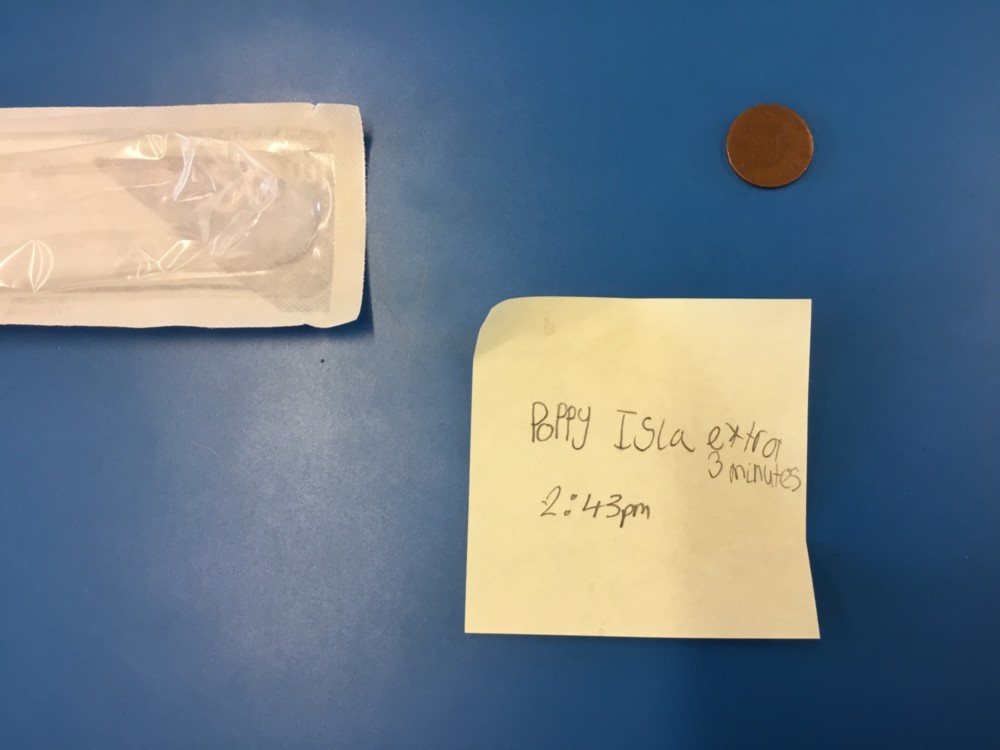 We know that we couldn't use parts of our bodies to investigate the answer to this question, so we decided to see what Coca Cola would do to an old copper coin. The results don't directly tell us what happens to us but the way that the cola stripped the dirt from the coins suggests it could do something similar to our teeth. Further research is to be carried out to find out why the cola acts in this way.
You can see more pictures on our Gallery page.
Roots to Food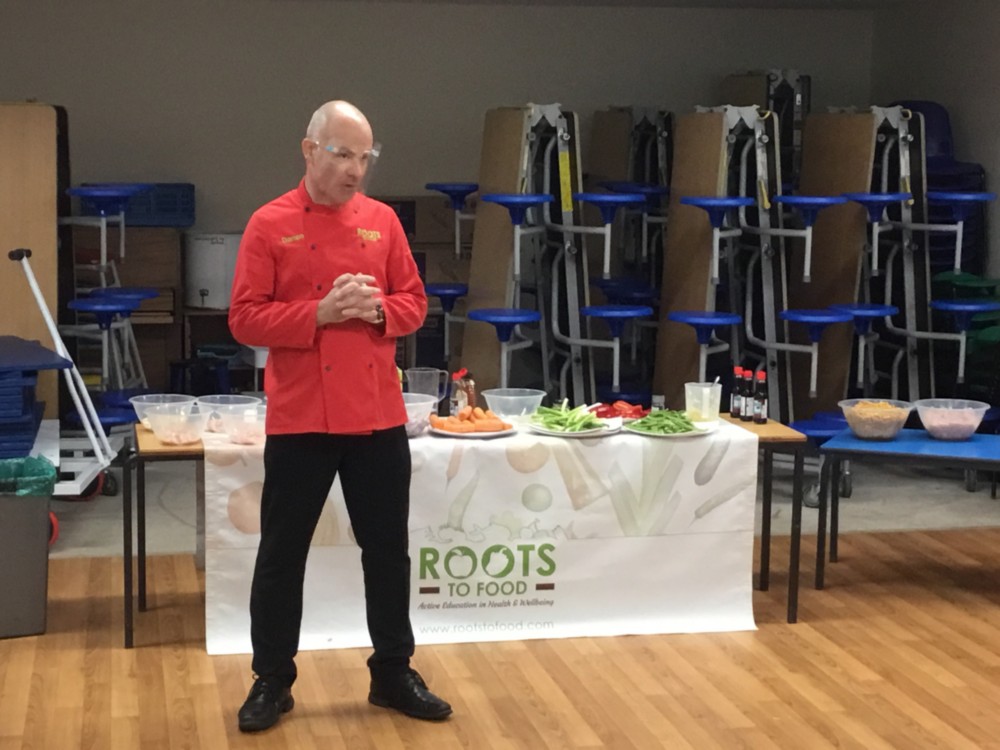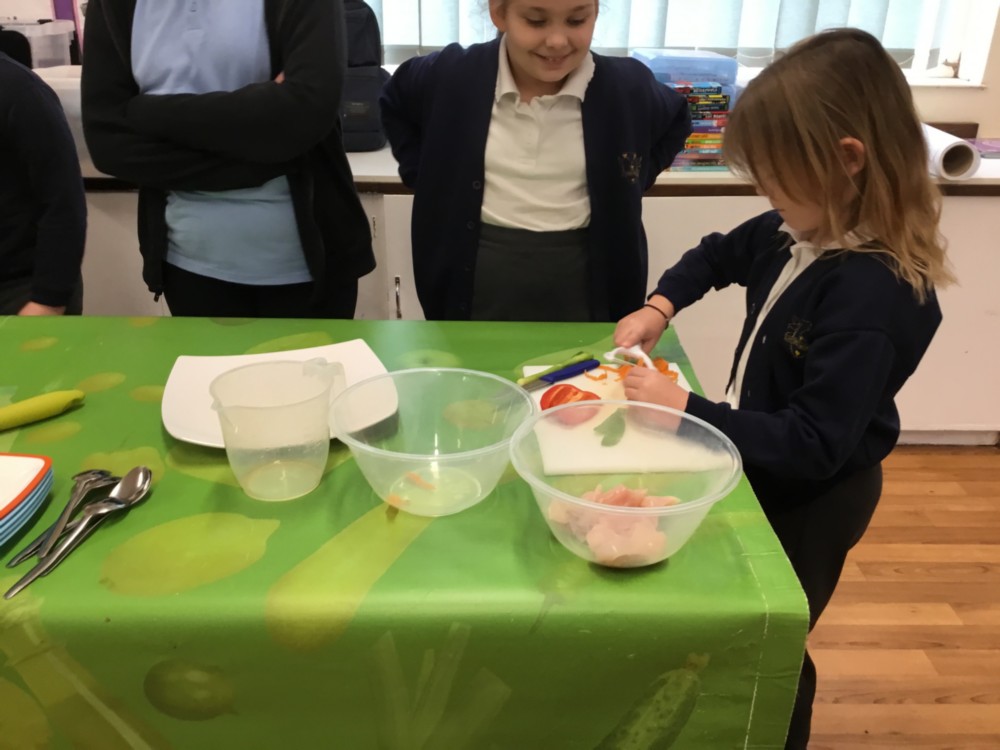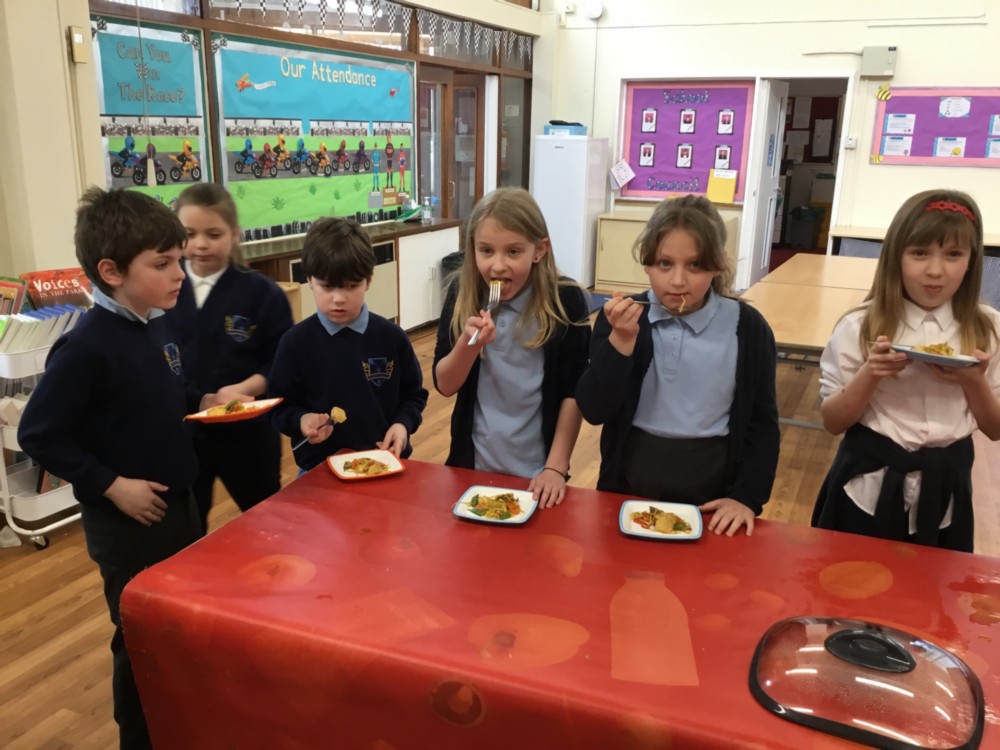 We had a visit from Darren at 'Roots to Food' to learn which ingredients go into a dish of Chicken Teriyaki. We learnt about root and fruit vegetables, the nutrients they contain and what they do for our bodies. We learnt safe stirring and cutting techniques and produced a dish that we all enjoyed.
You can see more pictures on our Gallery page.
Chocolate Treats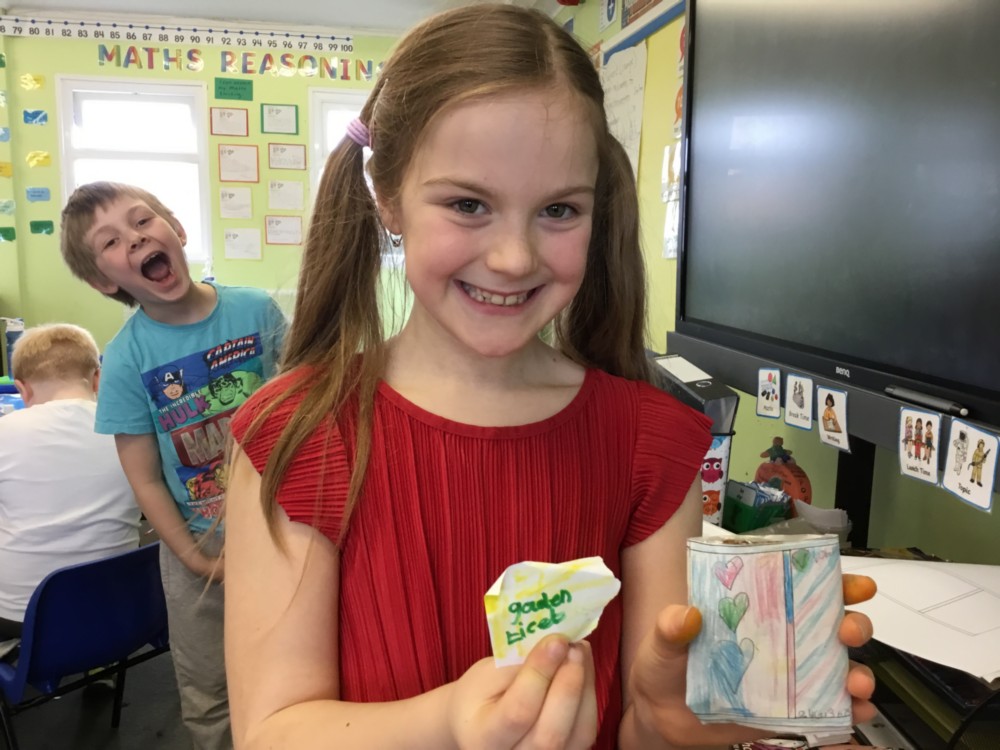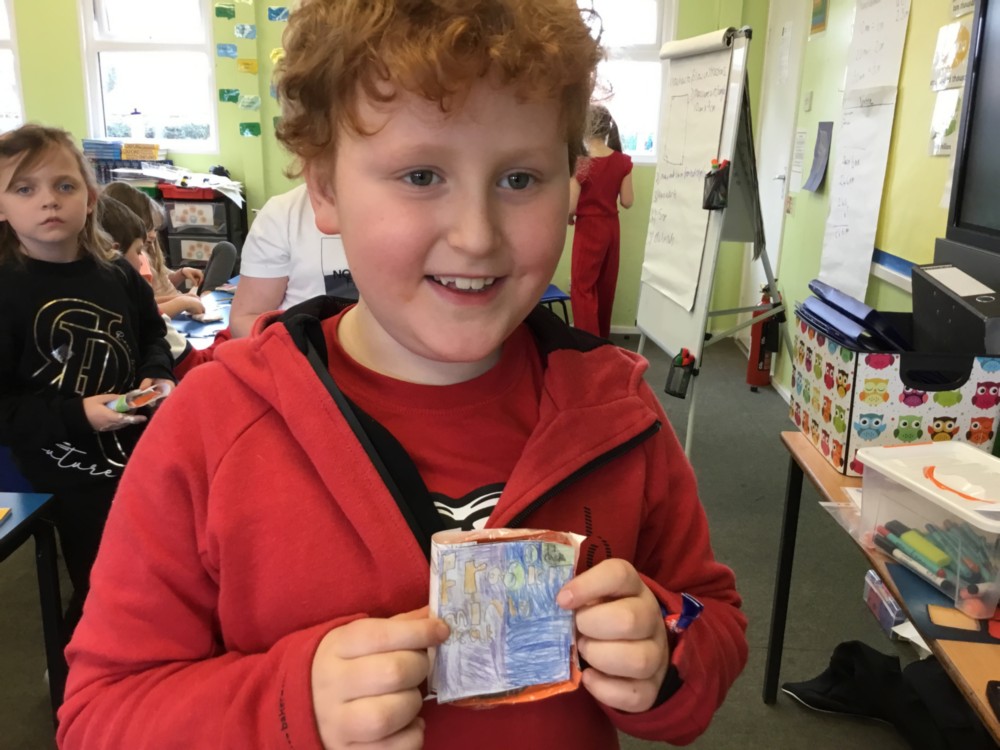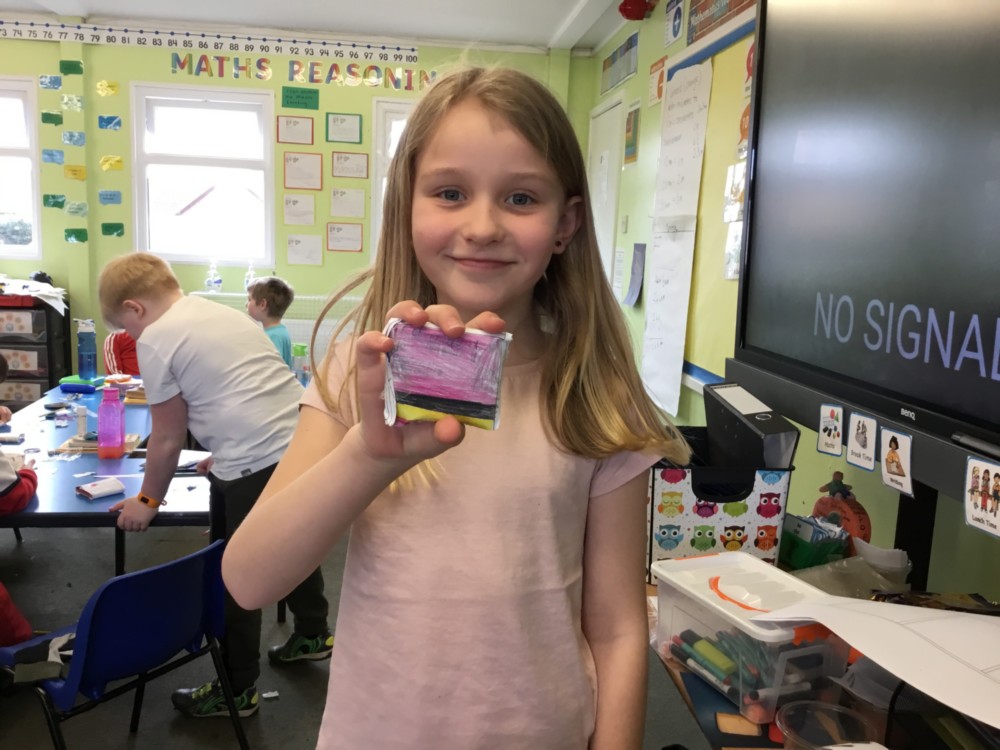 Inspired by Willy Wonka, we designed and made our own chocolate product. We thought carefully about the packaging and created a prototype of our product that we would want the Magical Chocolatier to make in his factory.
You can see more pictures on our Gallery page.
Science Investigations: How much fat is in our food?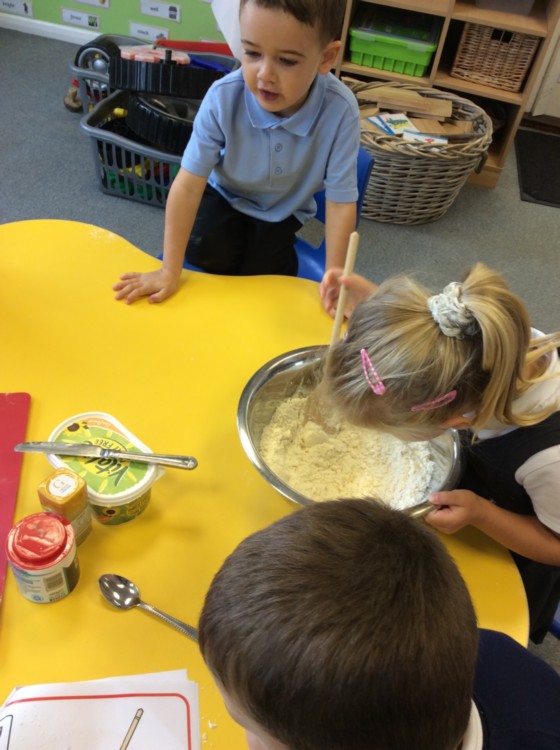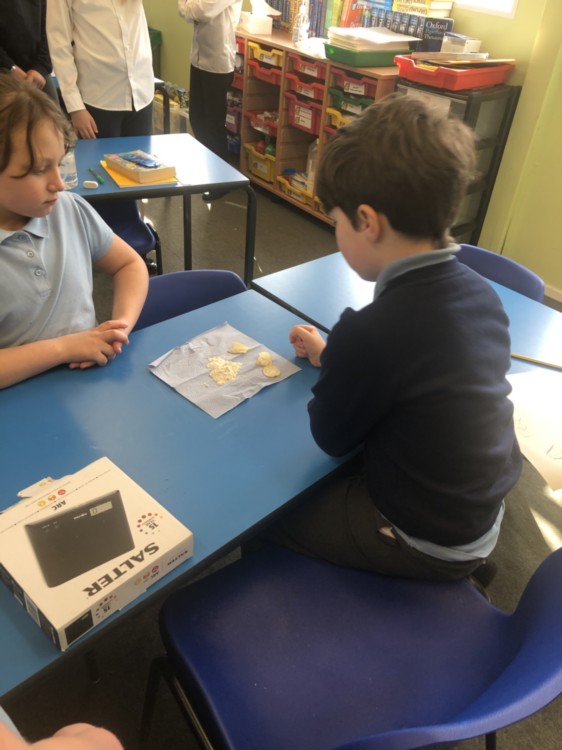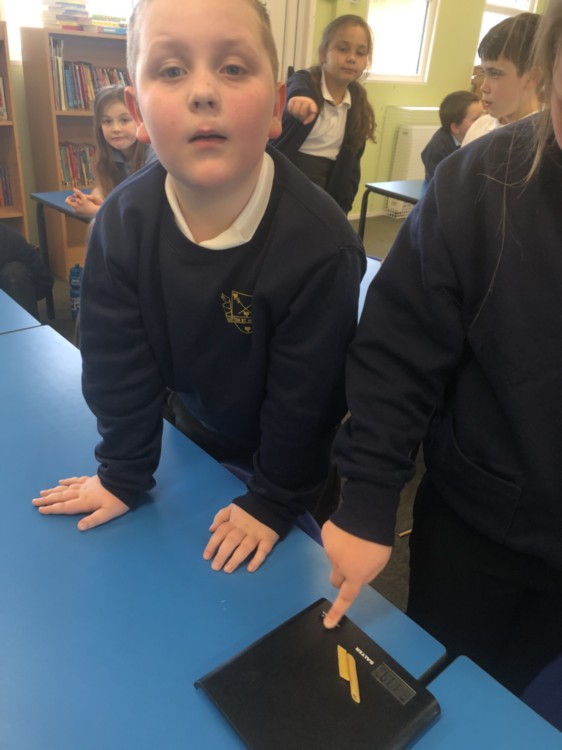 We carried out an investigation to observe the fat stains left behind by certain foods. We were surprised by the results and it help us to think about what we should eat more and less of.
You can see more pictures on our Gallery page.
Week Beginning 1st March
Willy Wonka Character Descriptions
World Book Day
---
---
---
Week Beginning 22nd February
Scrumdiddlyumptious Spring 2
Quentin Blake
We are studying the life and art of Quentin Black the illustrator who creates all the images of Roald Dahls' characters and also for David Walliams. We have challenged ourselves to closely observe Quentin's drawings so that we can draw in his style.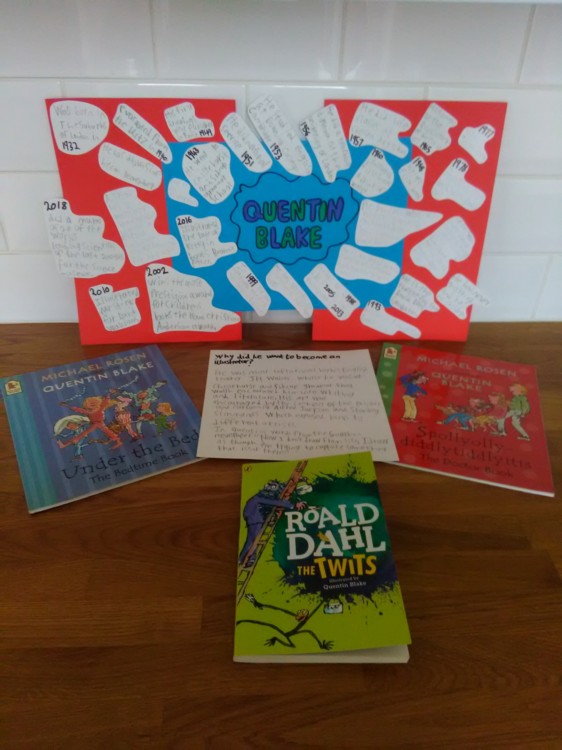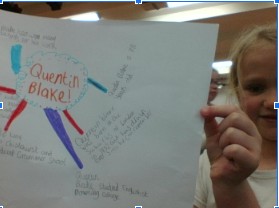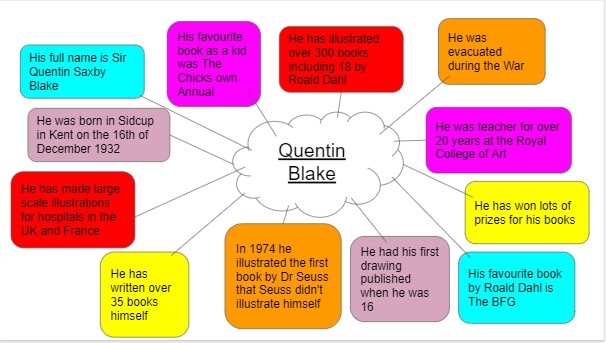 Measurement Investigation
How do you measure, without a measure? We used creative ways to measure length, area and weight.
Units of Measure
We need to be sure that we all agree on a size, weight or the volume of an object, so wee need standard measurements. Out children have explained what they are.
(Some are these are named and numbered to show which ones go together. The folder for this one is inside the Measure Investigation folder)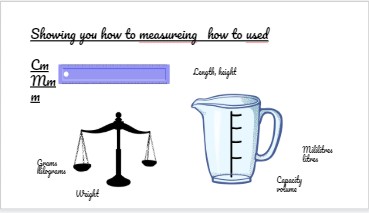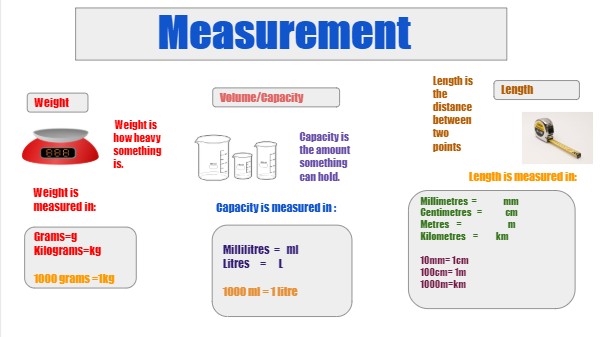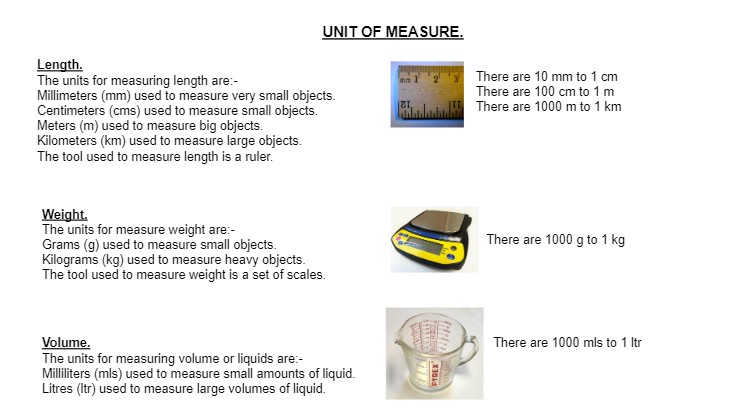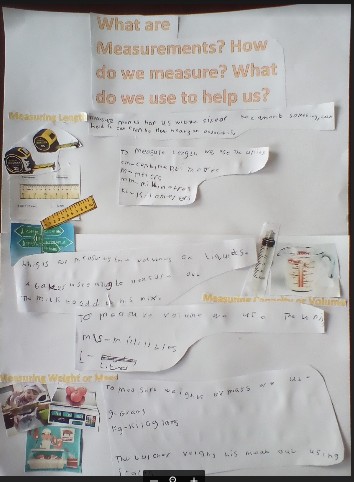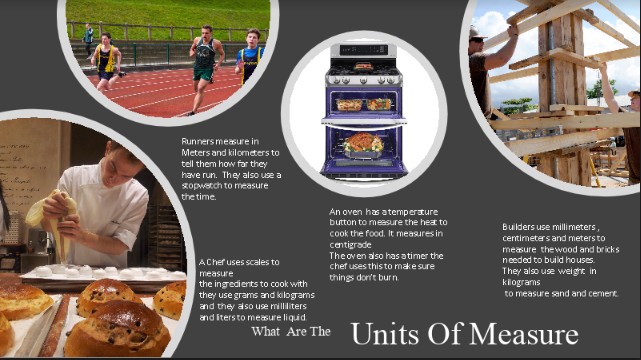 Week Beginning 8th February
1066 – The Battle of Hastings Spring 1
Medieval Banquet
We received an invitation to a banquet from Lady Andrea de Burgh with a request to R.S.V.P. and responded in a manner befitting such a gracious invitation. We worked hard at speaking French, perfected our Medieval dancing skills, learnt about Medieval etiquette then dressed in our finery to attend the illustrious event. We did of course have servants to help us and they too played their part in making the Banquet a wonderful occasion (thank you parents and carers).
Medieval Art
We have been working hard all term to develop our sketching skills to create drawings with accurate proportions and creating 3D effects.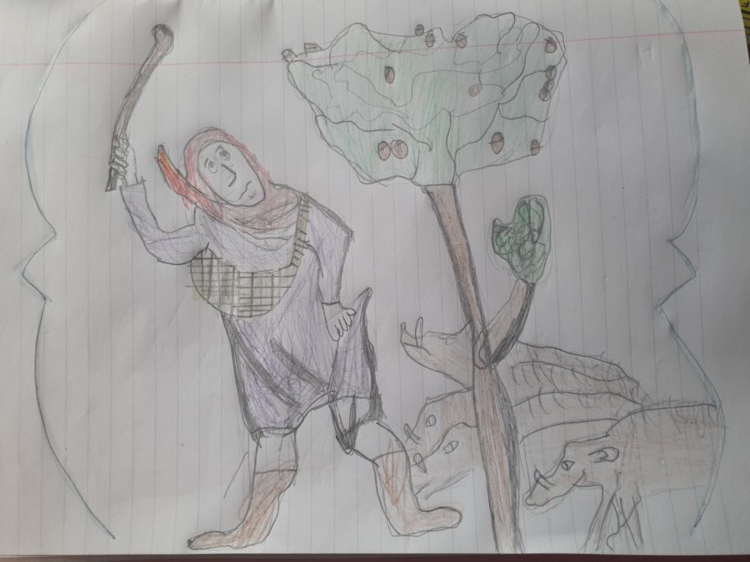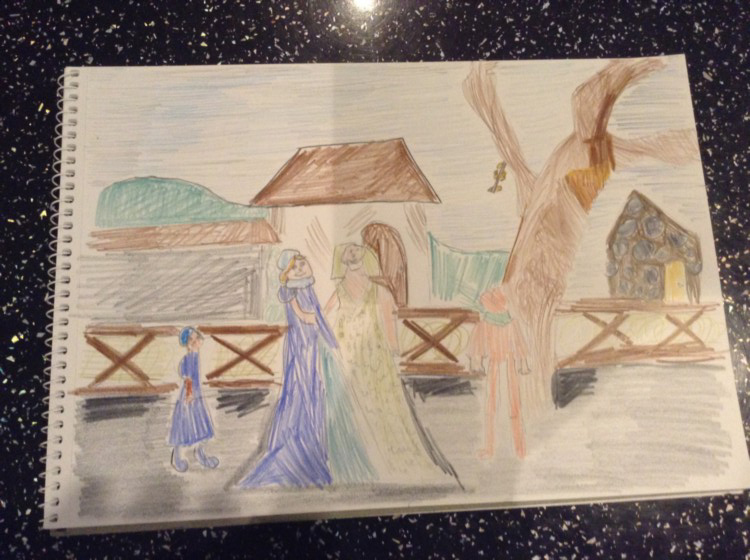 Medieval Inventions
Drawbridges and Trebuchets were defence and offensive invention used for Medieval Castles. We used are knowledge and understanding of History and Science to build and explain working models.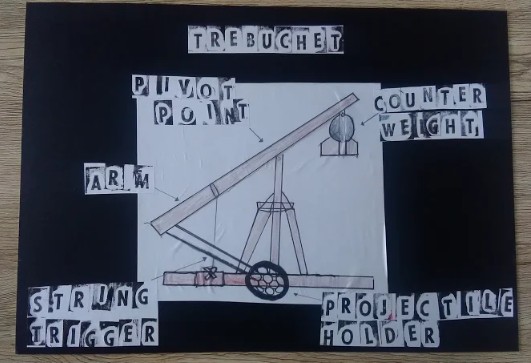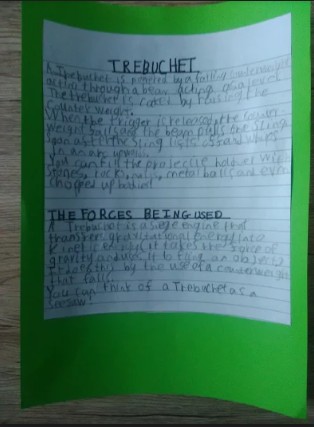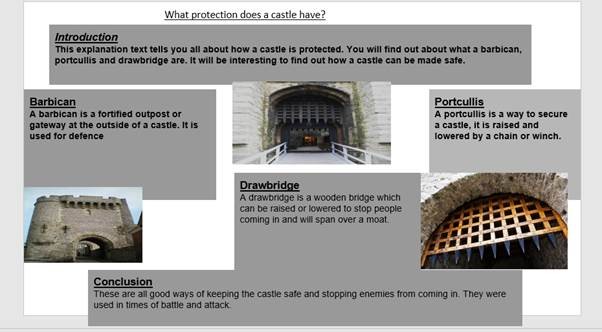 ---
---
The Tools of a Wordsmith
Understanding sentence structure helps us to write more precisely and in more interesting ways.
Bus Stop Division
How do you do this tricky Maths operation? We created some explanations.
Week Beginning 1st February
Dining, Dancing and Drawing
Lots of hard work has gone on this week building up to our Medieval Banquet being held Thursday 11th February at 12:30.
All eligible Lords, Ladies and indeed Kings and Queens are welcome to attend. We have been practicing our formal greetings in French, how to do a medieval dance and have continued developing our skills in sketching.
Still Life Sketching
We have been practising a range of techniques to create the outline then highlights and shad in our sketches.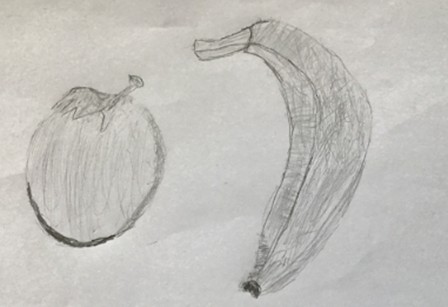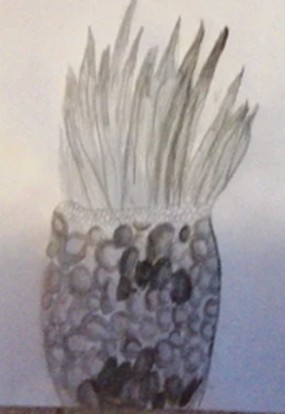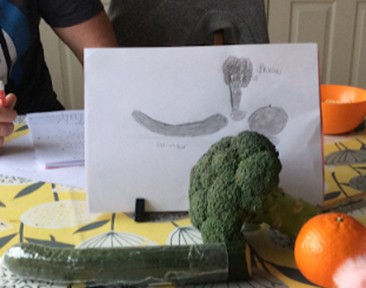 Week Beginning 25th January
Next week, we hope to hold a medieval banquet Thursday 11th February; more details to follow. Would it be possible for the children to dress up? Please do not feel the need to buy anything. I will send costume ideas soon. We will be conversing in French, using Norman table manners and dealing with our servants - oh, that would be you parents.😉 I hope you will be able to support this event.
Exploring Castles
This week we have been making our own historical enquiries into Castles, exploring how to use formal methods of division and writing explanation texts. Here is just some of the fantastic work the children have been doing. All of which, would not be possible without the help and support of our fantastic parents and carers.
Our replica 11th Century Diary Entries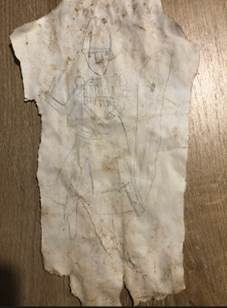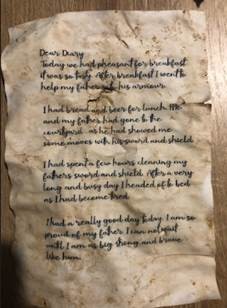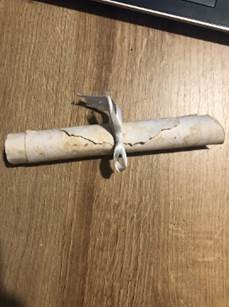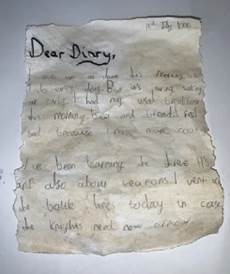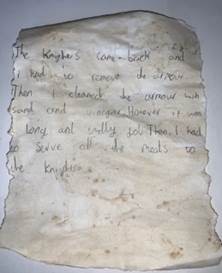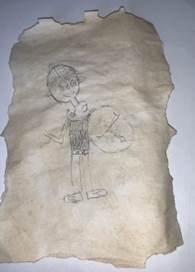 Maths
Just some of the Maths division problems that our children created and solved.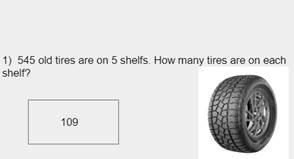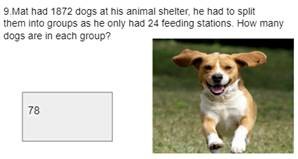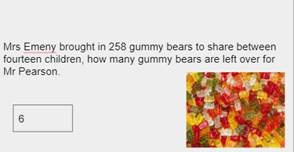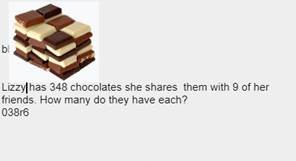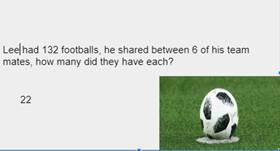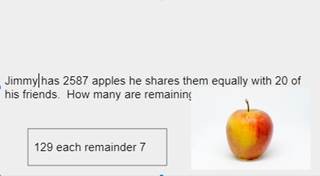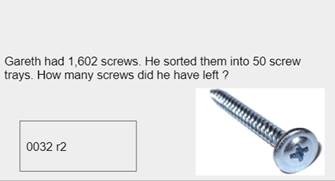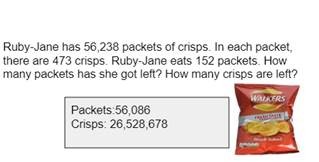 Another Fantastic Week 22 Janaury
Thank you to all the children, and especially to their parents and adults who have worked so hard to make learning at home happen. Here is a small selection of the great work that has gone on this week.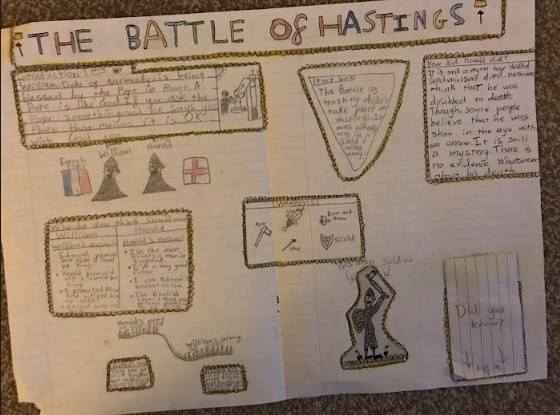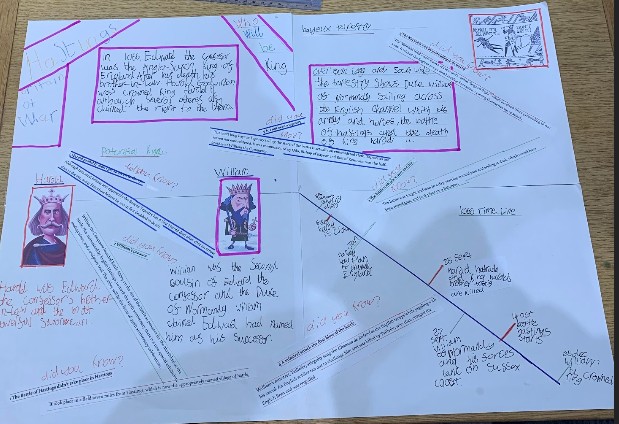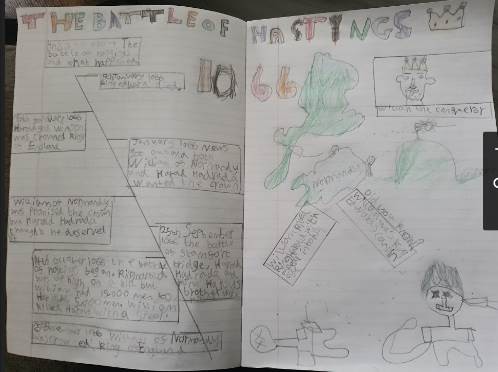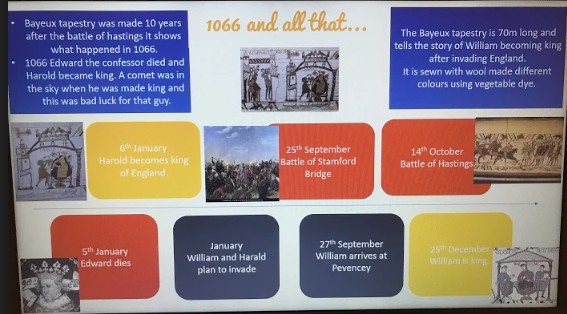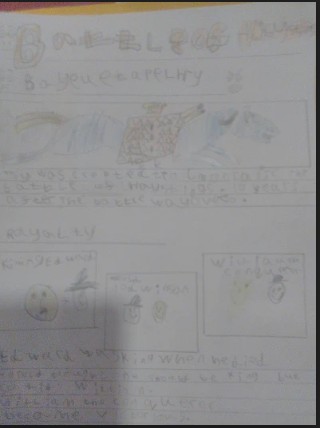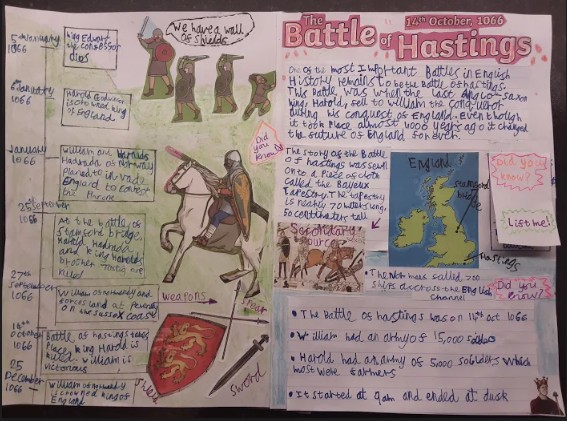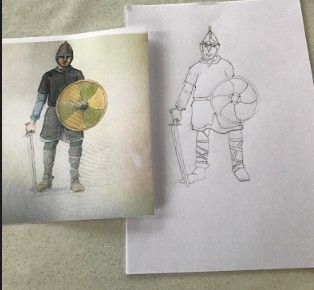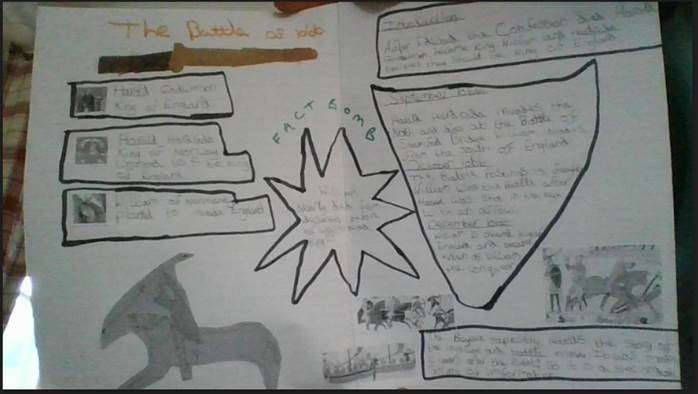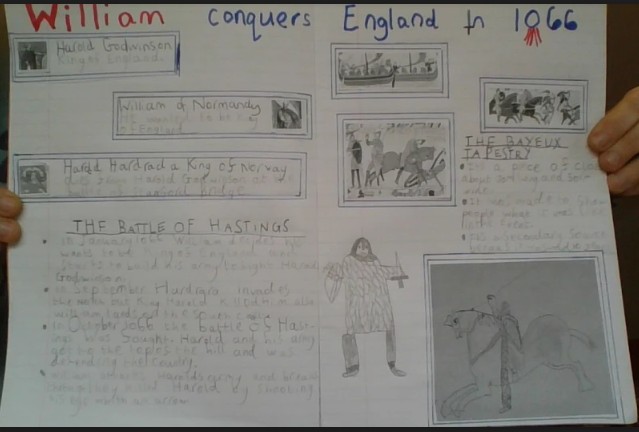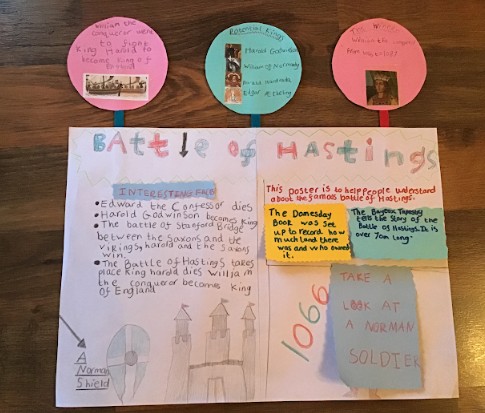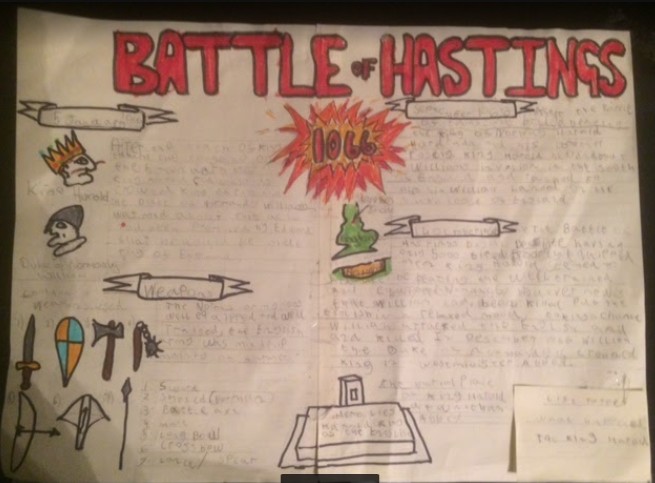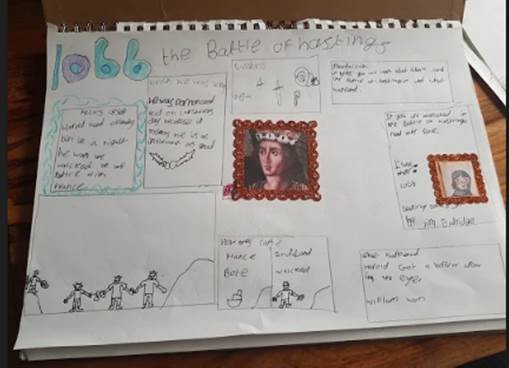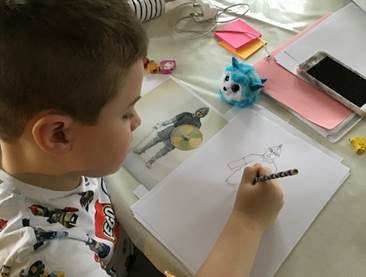 We Did It! week of 11 Janaury
What fantastic team work from everyone this week to get some great learning and lots of fantastic work done. Thank you to all the children and adults who have made this happen. Please have a look at some examples of last week's work.
This week we will be learning how to write Diary Entries; using Column Multiplication to solve problems and learn about how the Feudal System of society impacted the lives of the people within it.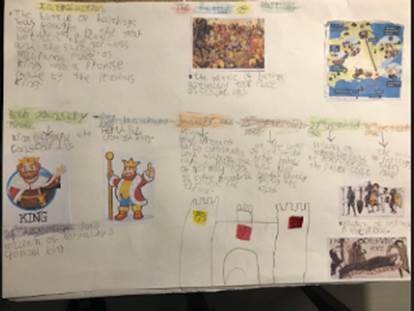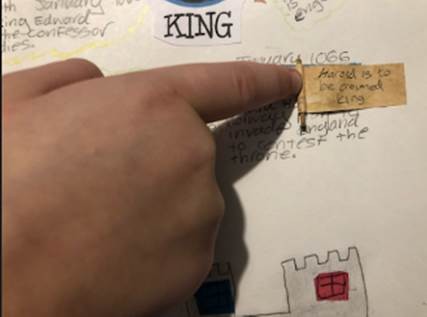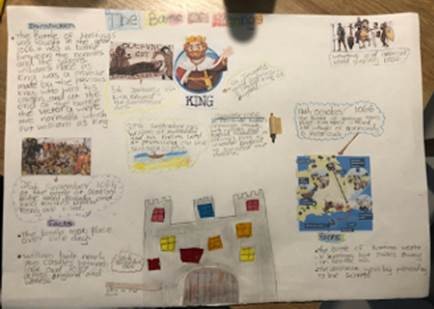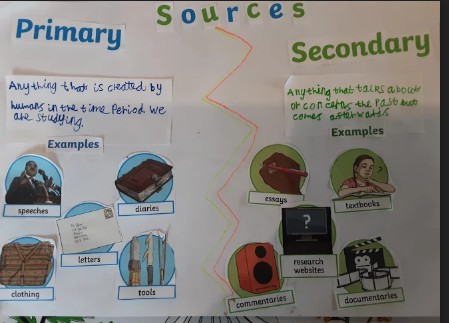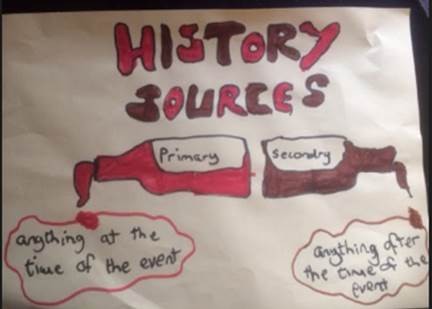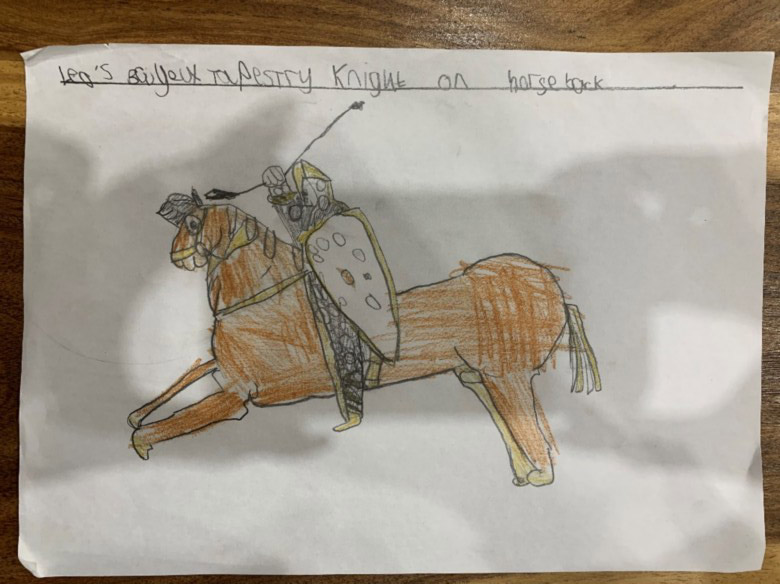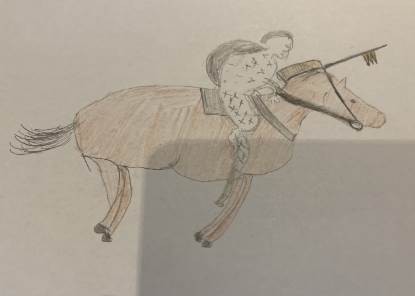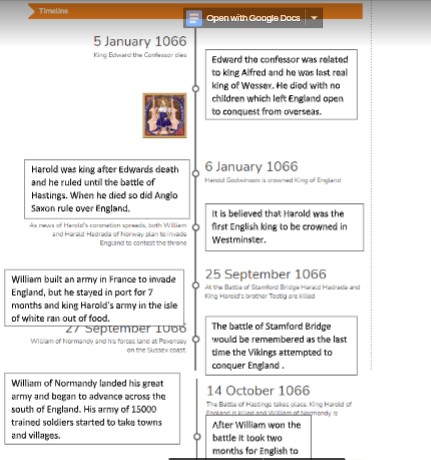 Tree-mendous Time
The children painted Christmas decorations to dress the most spectacular Christmas tree in one of our neighbours gardens. We had a walk in the beautiful sunshine and thought about how our school can bring positivity and happiness to our community. A lovely way to share Christmas celebrations in our village.
Inspire - National Challenge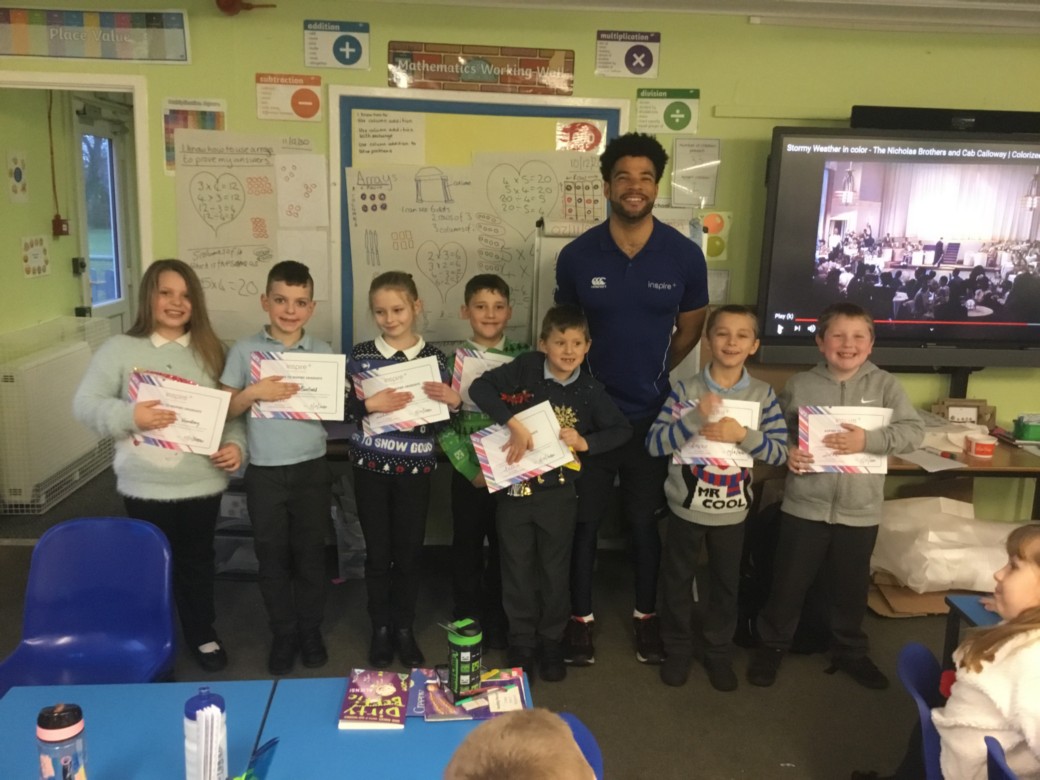 Look at the smiles of these children after being awarded their participation certificates from the Inspire Mentoring programme. The children have worked with Sam on team building, problem solving, taking on physical and mental challenges to build their skills and confidence. Thank you to Sam who has been a true inspiration.
Elf Visit
Thank you so much to FOLS for arranging the visit from Elf and the wonderful gifts for each child.
Spooky Poetry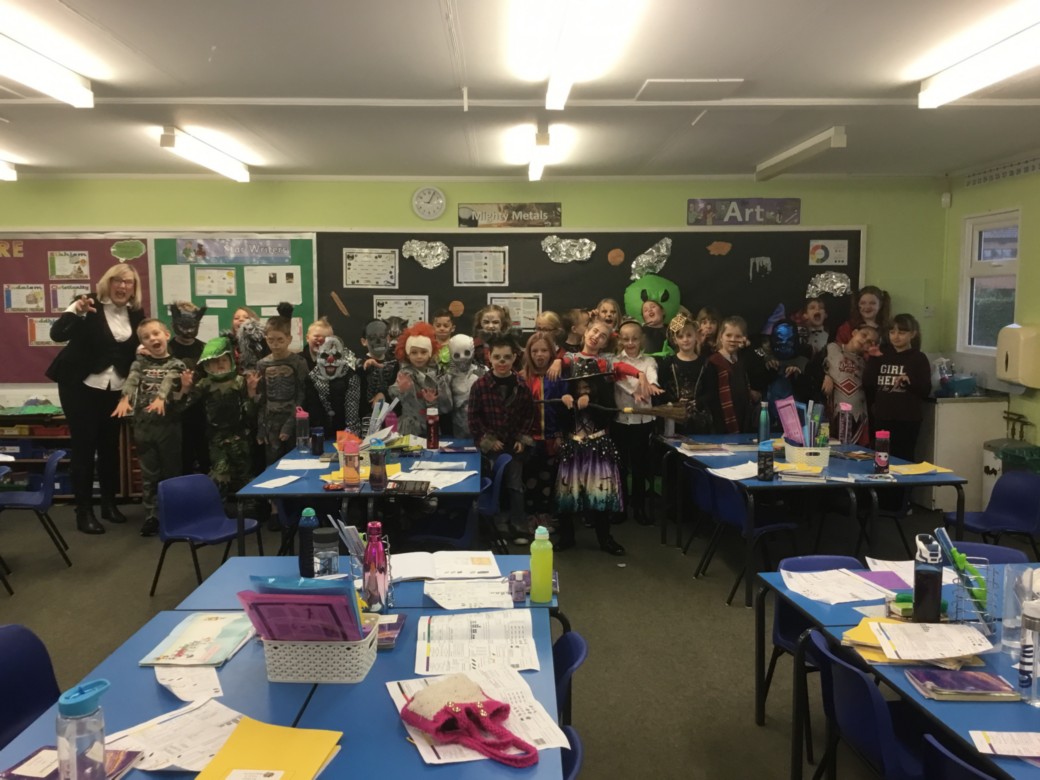 We studied different types of poetry and as it was Halloween dress up that week, we decided to go for scary themes. We read, wrote and performed poetry including: Kennings, Haikus, Limericks and Narrative Poems.
We finished the unit with dramatizing the poem, 'The Vampire'.
---
---
---
---
Misty Mountain Winding River
To enhance our understanding of rivers and mountains, we designed and built mountain ranges from Papier Mache and carefully painted our models to show the source, upper, middle and lower course of rivers. We used pointillism techniques in our art and on the mountains to try and create a realistic effect.
We designed and created explanation texts to show all we had learnt on the topic.
Campfire Building
To help us with our instruction writing, we learnt how to build and light a fire safely. Then we wrote our own instructions to create a delicious campfire snack. Unfortunately, the weather let us down so we just had to eat them in class. Yum!