Welcome to Penguins Class
Our topic this term is Paddington Bear – Michael Bond. Read our newsletter to find out more.
London Landmarks 17 July
The children have been working incredibly hard this week to finish their London Landmarks. I am very proud of them and what they have created.
Sandringham House Visit 8 July
Firstly, we had a tour around the Queen's house and even got to see some hidden photographs of the Queen's corgis. Then we walked around the grounds and saw the beautiful garden and plants. Afterwards we had a picnic lunch in the wonderful sunshine. Finally we looked around Sandringham museum where one of the ladies rang the old fire engines bell and we saw lots of old crockery used by the royal family.
Bouncy Fun Day 5 July
The children have had an amazing time with Gedney children bouncing, playing and eating some delicious treats. Take a look at some of the fun!
Story Telling 26 June
Today the children had the opportunity to read their fantastic stories about Paddington at the London Eye. The children have worked extremely hard on their writing over the past two weeks and have been very excited to share them. They also didn't mind the popcorn and snacks either!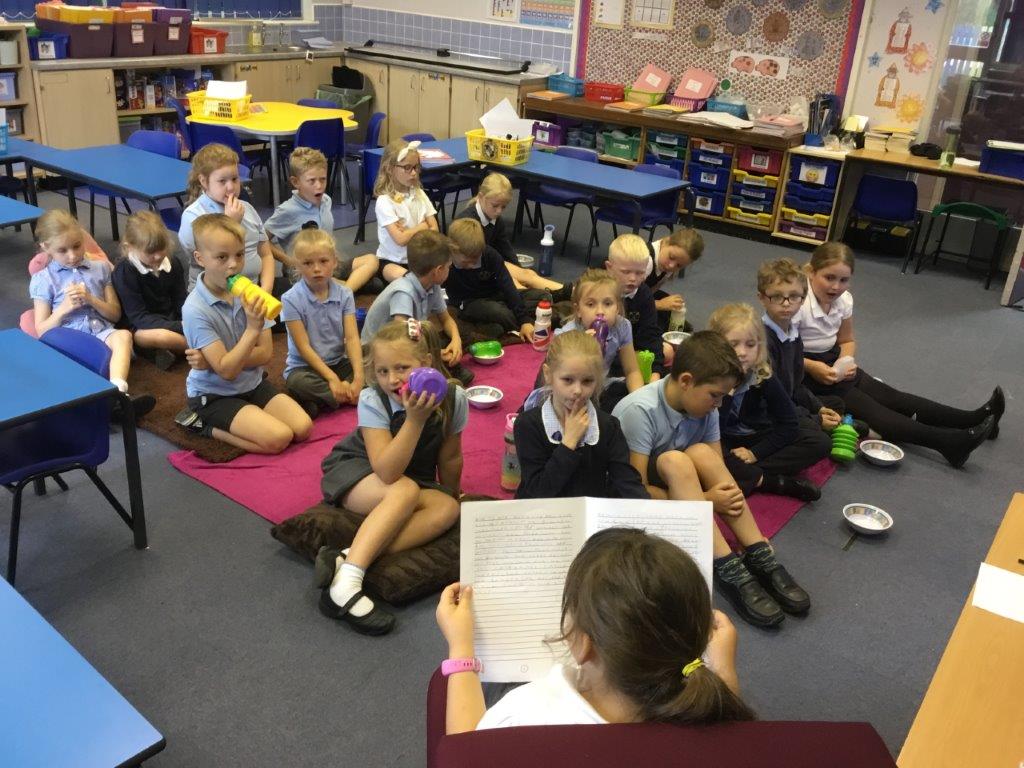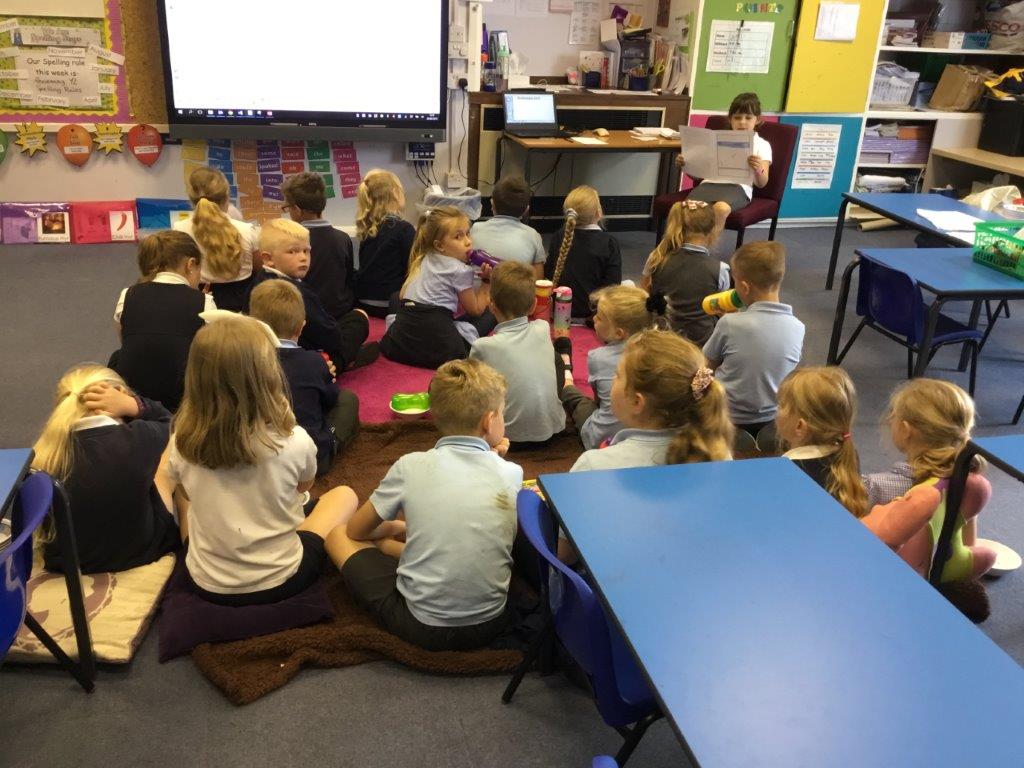 DT Project 26 June
The construction has begun! The children loved getting hands on attempting to recreate some of London's famous landmarks.
I will keep you updated with their progress.
Drop your Books and Boogie 14 June
Today the children have completed a sponsored boogie to raise money for the NSPCC. They have loved being active every hour of the day, thank you to everyone who has donated so far.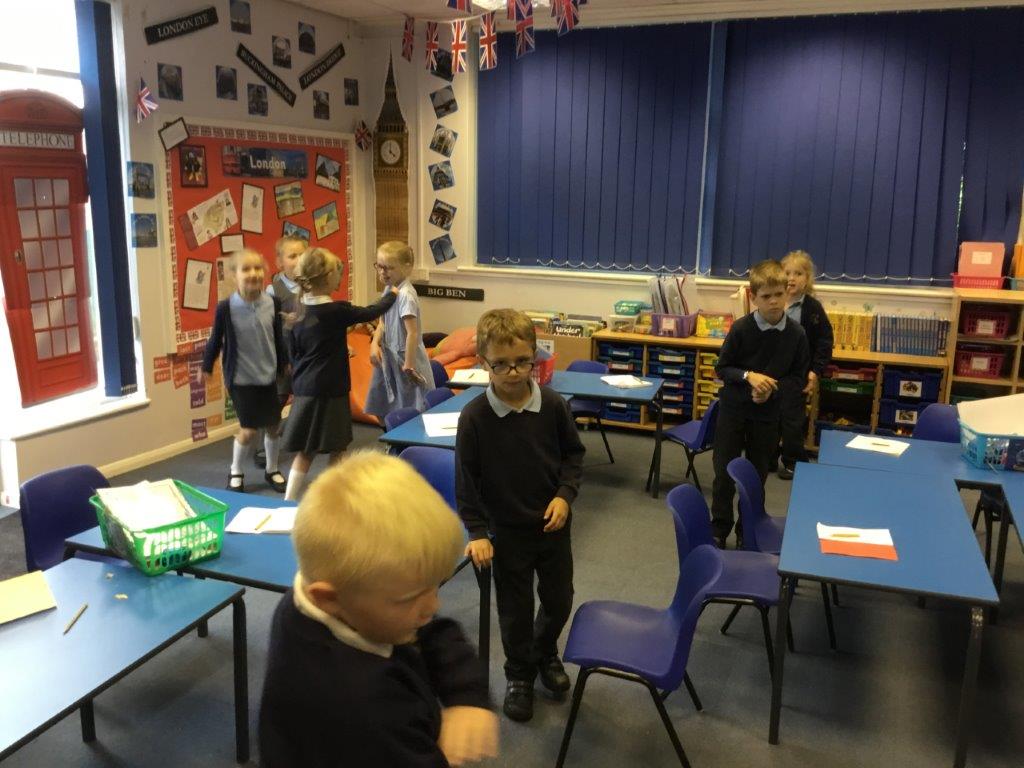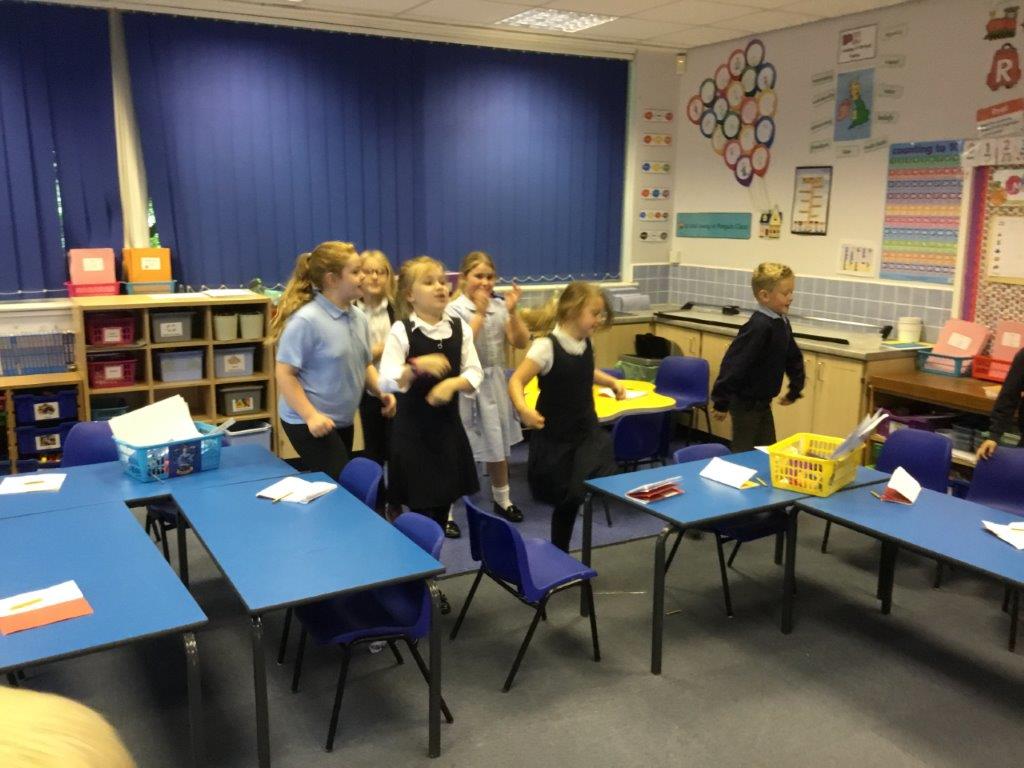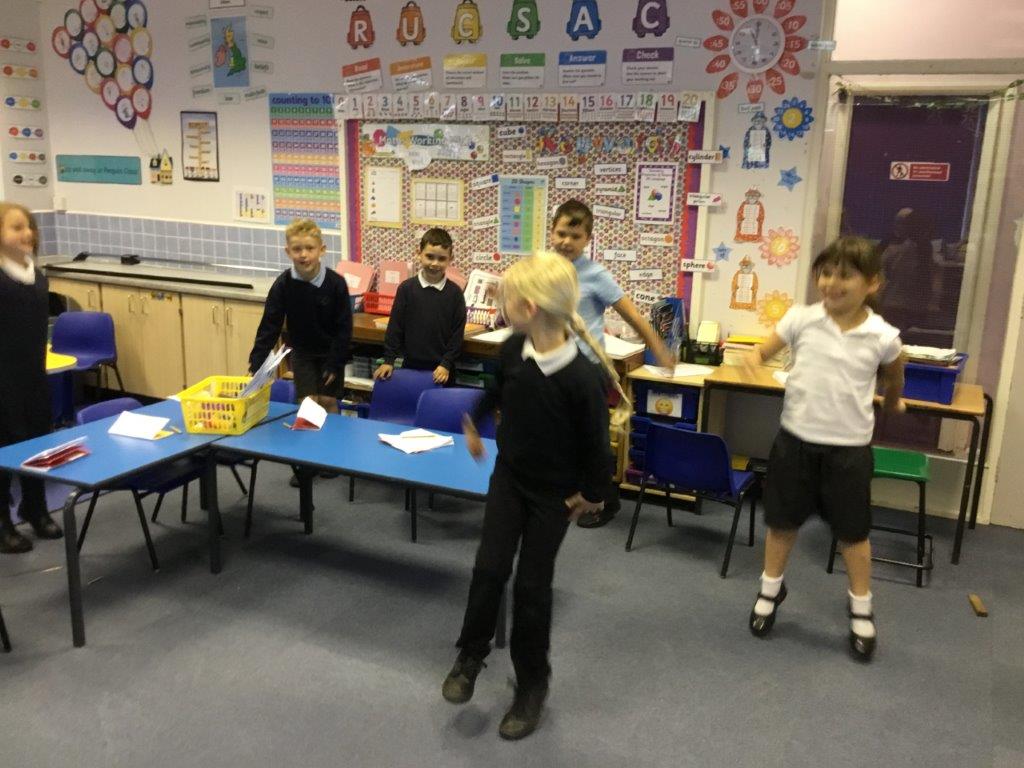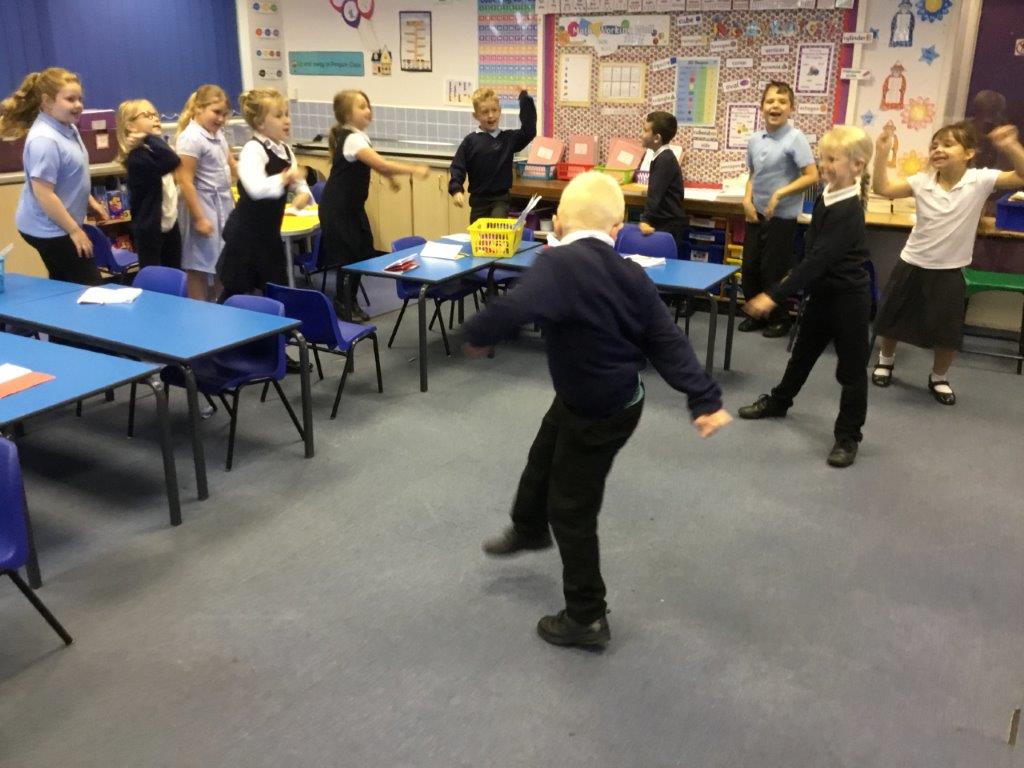 Boccia 6 June
Today Penguin class have begun learning about a sport called Boccia with Carl from Inspire+. The children enjoyed the glorious sunshine whilst learning about throwing and aiming skills.
Penguins Hunstanton Trip 5 April
Once we arrived in Hunstanton we walked to the Sea Life Centre and looked at the animals in the centre. Afterwards we took part in a interactive rock pool session where the children learnt about rock pool creatures. Some of them were even brave enough to touch a starfish, crab and a shark's egg. Then we headed outside for our Fish & Chip lunch which was delicious. Finally we made our way to the beach where the children spent an hour playing with their buckets and making new friends from Gedney Church End Primay School.
It was a fantastic day with superb behaviour and manners shown by all children. We all thoroughly enjoyed our day.
Roots For Food 1 April
The children took part in a healthy eating and active workshop. Chef Lewis and Amilia helped create their milkshakes with the help of Darren from Roots For Food. Then they all enjoyed tasting their banana and honey milkshake.
Boxercise 1 April
Today was our last Boxercise session with Sophie from Inpsire+. The children have learnt so much over this term and have worked incredibly hard!
Reading Workshop Friday 29th March
Eleanor McKone- the author of Piper's Passport came to Lutton to share her story book with the children in Wolves and Penguin Class. Afterwards Penguins wrote a book review for Piper's Passport. They thoroughly enjoyed their afternoon in the sunshine.
Brilliant Boat Testing 27 March
Over the course of this term the children have been testing different materials for their boats and then built their own boats made from junk materials. They tested their boats this afternoon with great success had by all!
Red Nose Day 2019
The children (and adults!) have thoroughly enjoyed dressing in red for Red Nose Day.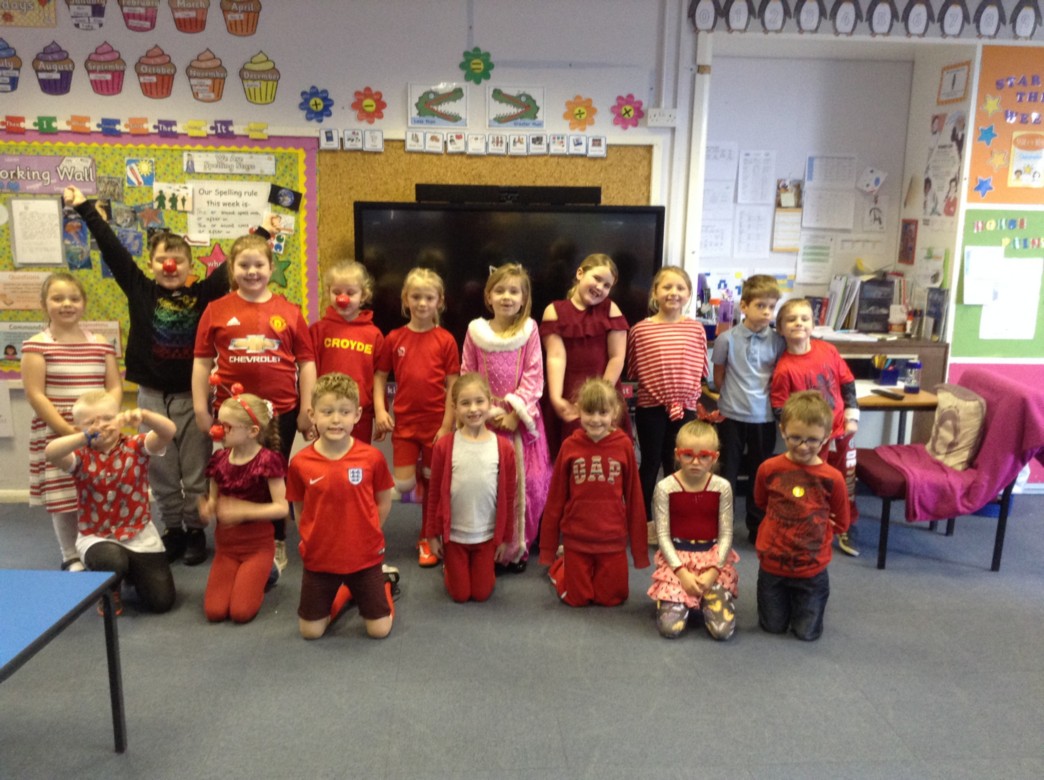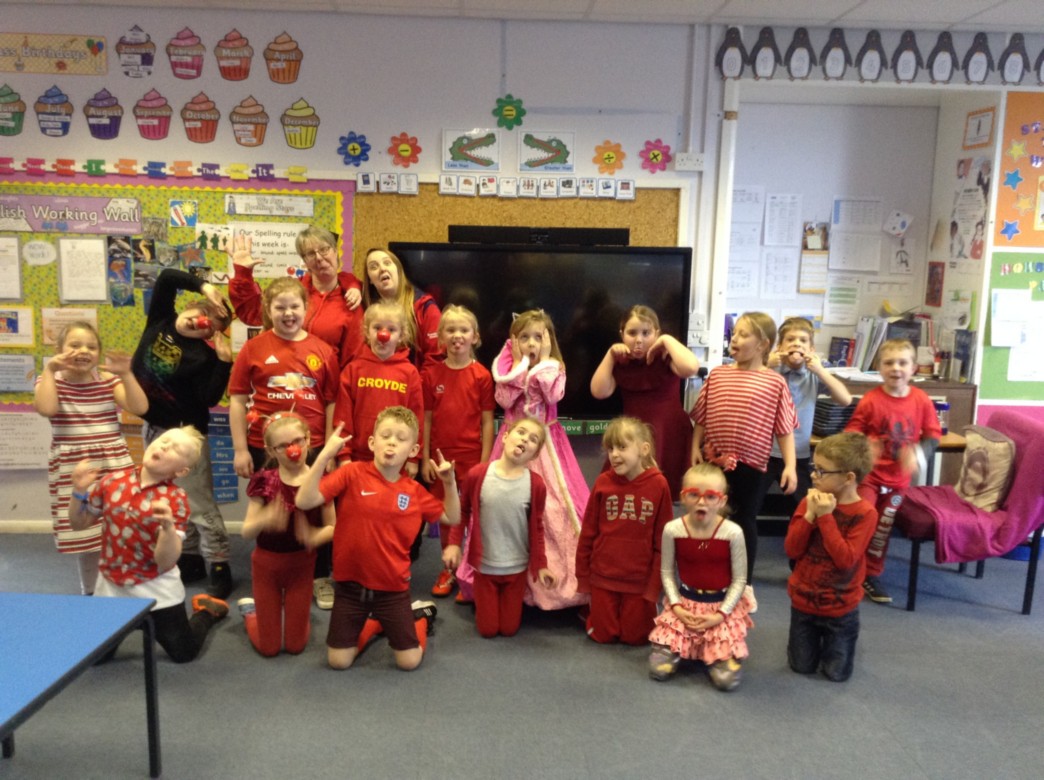 World Book Day
The children had such a fantastic day last week. They loved taking part in various reading activities to celebrate World Book Day.
Take a look at some of their amazing costumes!