Welcome to Penguins Class
Taylor's Bulbs Visit
Penguin Class had a fantastic afternoon at Taylor's Bulbs. We looked at the different parts of a daffodil plant and then planted an Amaryllis bulb. The children were very good at listening and asked lots of questions to the staff.
Science Week
On Monday the children began their cress seed investigation. We wanted to find out what plants need to grow. They decided where we should keep them- we chose the windowsill, outside, in the freezer and in a dark cupboard.
On Tuesday, the children worked with Mrs Cropley to hunt and identify worms. They then sorted them into groups.
On Thursday- we built Gentoo Penguin nests and tested them against rain and wind to see if they could survive the weather. They used exactly what a Gentoo Penguin would use- rocks, feathers and moss or other plants.
The children were able to write up their plans and evaluations.
Red Nose Day 2022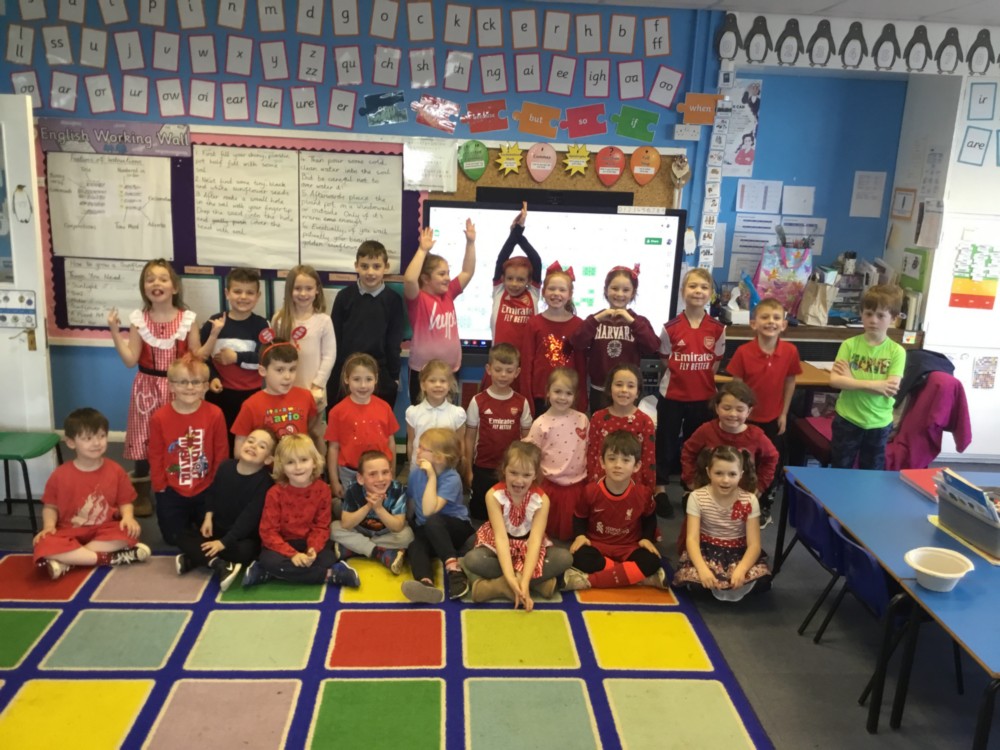 Planting Sunflowers and Sweet Peas
This afternoon in Science the children planted their Sunflower and Sweet Pea seeds. They could explain what they needed and wrote a prediction about their plant.
World Book Day 2022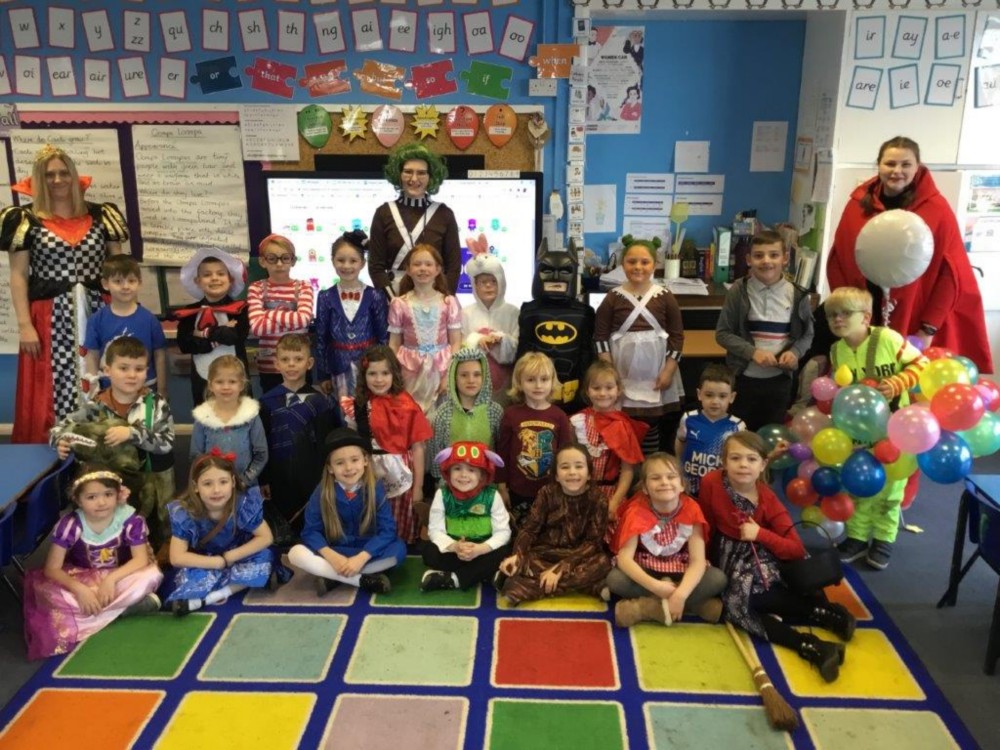 PSHE- Smelling Investigation
On Monday the children used their sense of smell to help them guess what was in the cups.
Cup 1- Washing Up Liquid
Cup 2- Cinnamon
Cup 3- Vanilla Essence
Cup 4- Curry Powder
Cup 5- Vinegar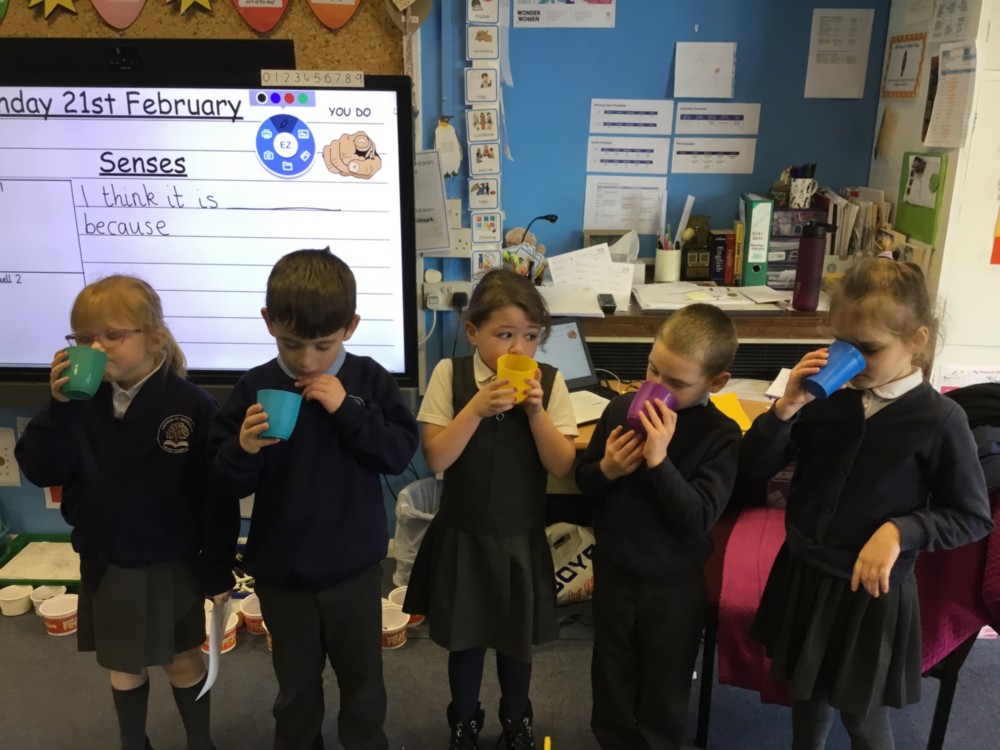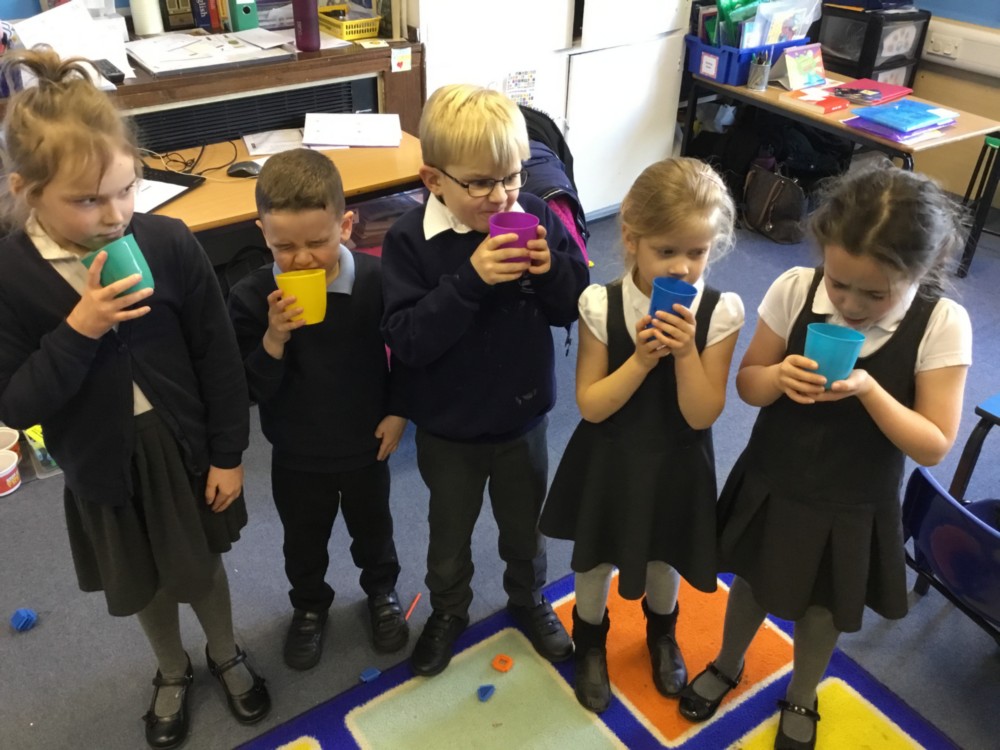 Did you get any correct?
Phonics
Today we spelled words using the split-digraph i-e.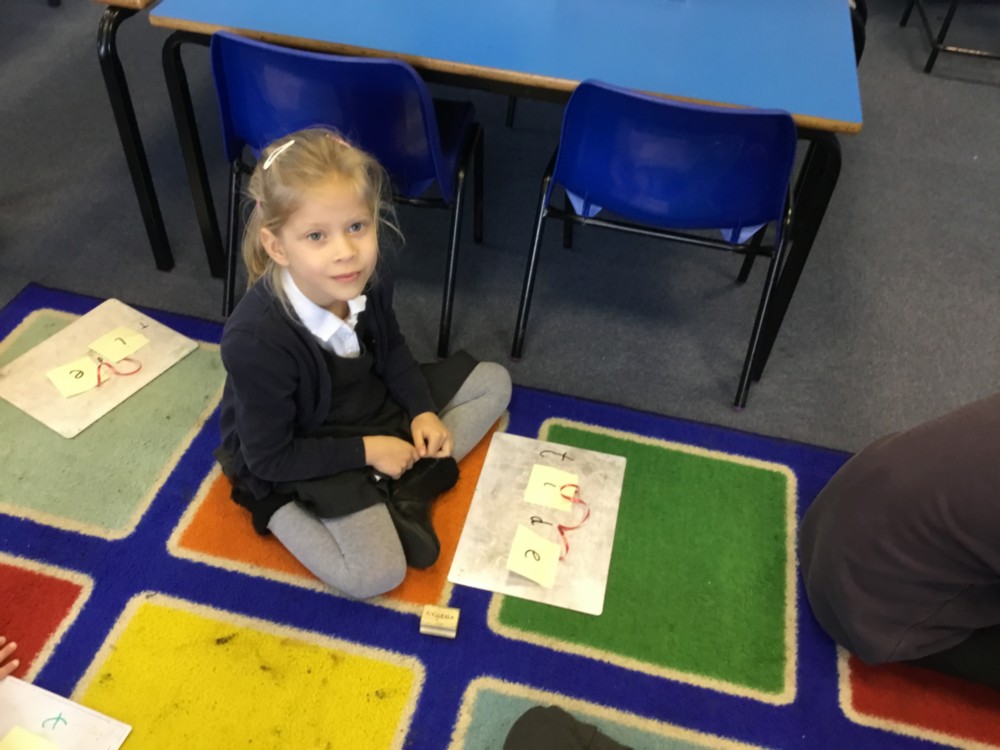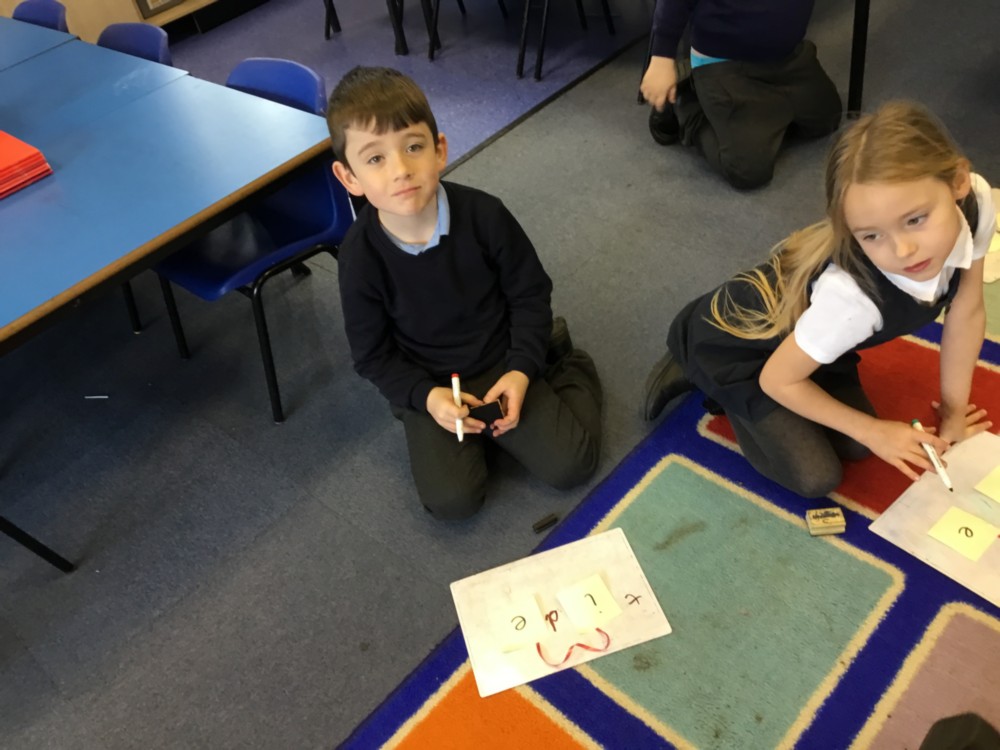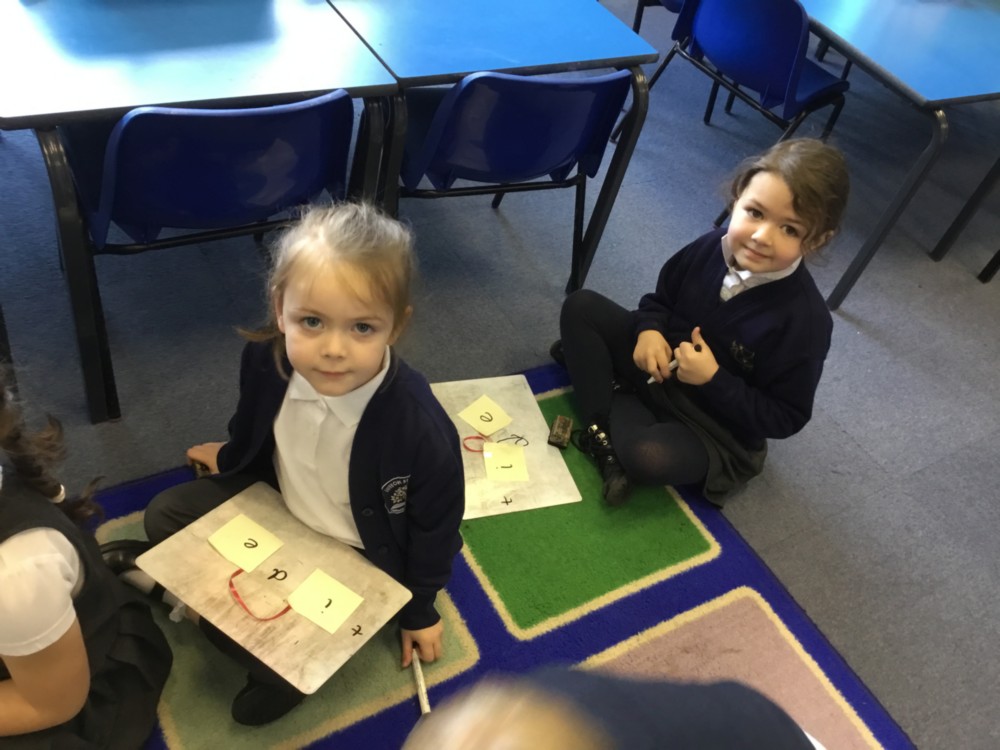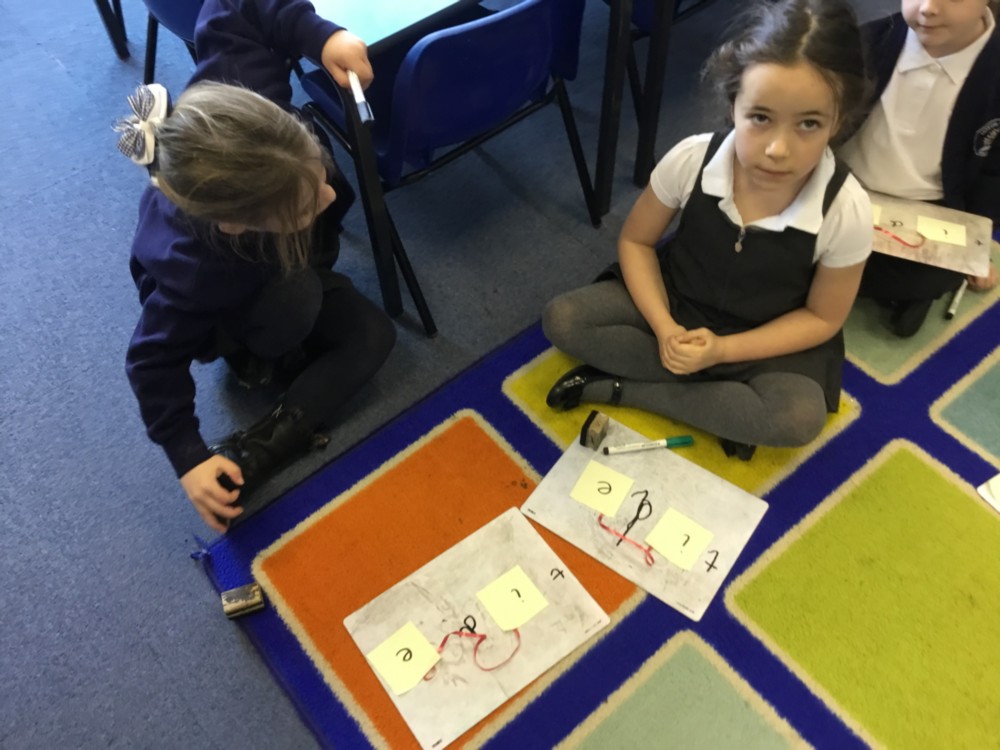 Science
We had lots of fun today planting our very own seeds. The children planted basil, tomatoes and rocket. They learned that seeds need water and sunlight to help them grow.
Boat testing
Over the past couple of weeks we have been designing a toy boat. Today we constructed our boats and tested them in water. Some boats were successful and some sank. We discussed why they floated or sank using properties of the materials to explain our answers.
Roots to Food
The children had a fantastic morning preparing, cooking and tasting Chicken Curry.
Pirate Workshop
Shiver me timbers! Looks like some scary Pirates came to Lutton St Nicholas!
A Special Visitor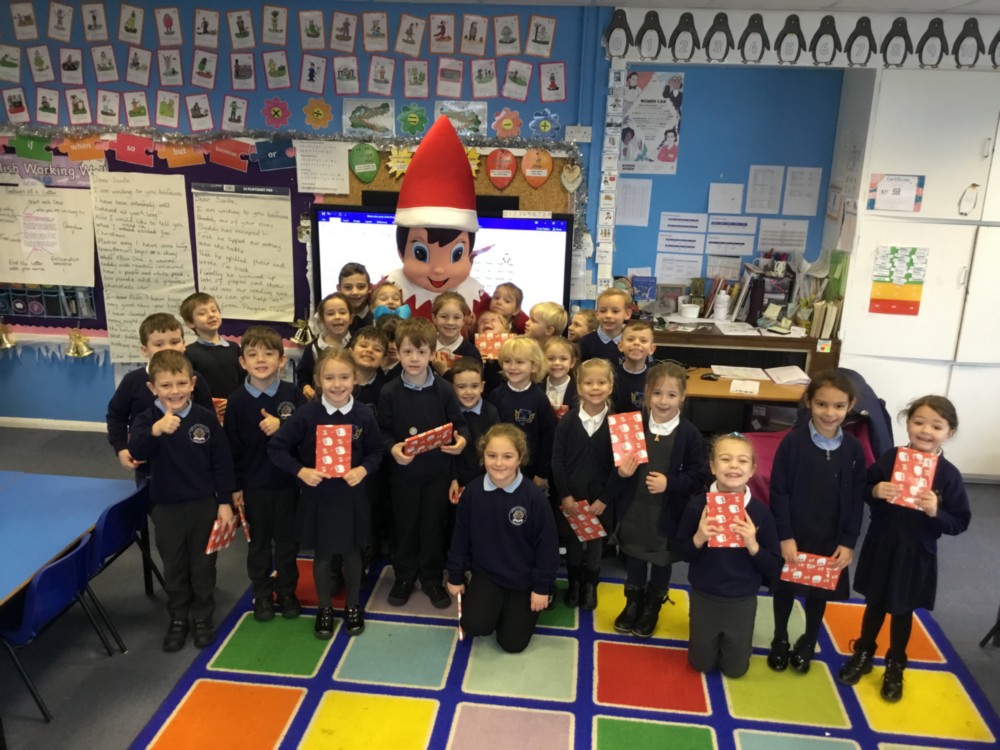 Penguin Class had a visit from an Elf this morning. He came with gifts for each of the children donated by FOLS.
Year 2 Pedestrian Training
On Tuesday morning, the Year 2s learned how to stay safe when crossing roads. They were excellent listeners and followed all of their instructions.
Messy Morning
The Penguins had a fantastic morning exploring and describing the messy activities they used in school.