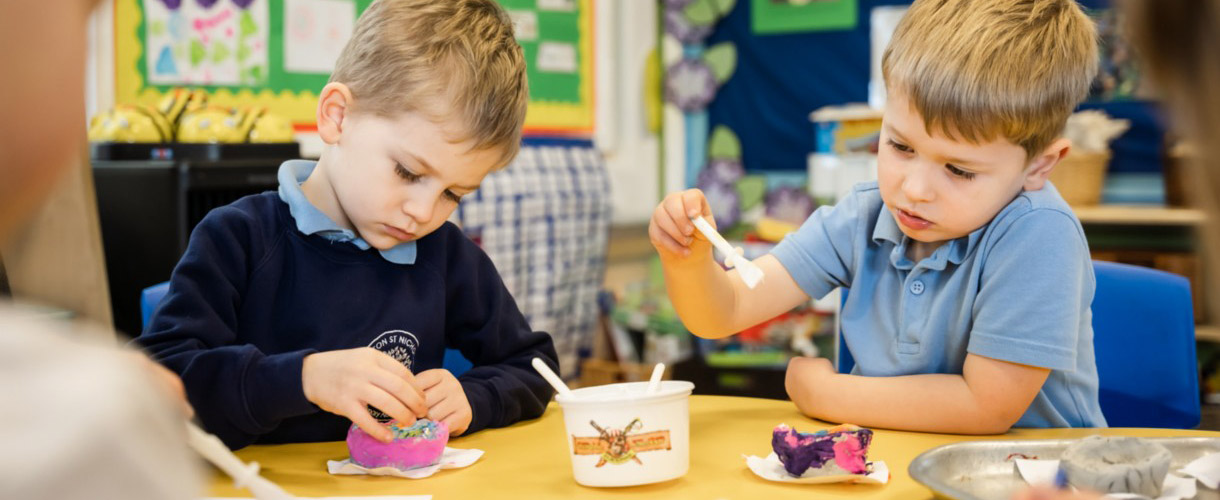 Lutton St Nicholas Primary School
Hot School Meals
Our lunches are provided by Ideal meals who are based in Boston. Meals cost just £2.30 and orders are placed fortnightly. Parents can pay by cheque but these should be made payable to Lincolnshire County Council.
If you require any further information please speak to the school office.
From February Half Term our Meals are being supplied by A Country Kitchen. Meals can be ordered online. Further information can be found in their Parent Information leaflet.
Free School Meals
Free meals are available to pupils of families receiving Income Support or Income Based Jobseeker's Allowance or Child Tax Credit (with an annual income of less than a certain amount) or Guarantee Element of State Pension Credit or support under part VI of the Immigration and Asylum Act 1999. Application forms are available in school or online from the Local Authority.
Universal Infant Free School Meals
All Reception, Year 1 and Year 2 may receive a daily free school meal.
If you require any further information please speak to the school office.
Packed Lunches
Please ensure that the box is clearly named. We also ask that you consider the food value of the contents, and likes and dislikes of your child, as we are keen to promote a healthy life-style as well as discouraging wastage. Our school provides every child with a new named water bottle and the children have access to water at all times during the day.
We have been awarded Healthy School Status (2011) and ask that you try to follow guidance issued by the Schools' Food Trust.